Yellow Card, Africa's leading licensed Stablecoin on/off ramp, has been awarded the prestigious "AFIS Disrupter of the Year Award" at the 2023 Africa Financial Industry Summit.
The award ceremony, held in Lome, Togo, recognised Yellow Card's outstanding contributions to innovation and resilience in the African financial sector.
The Disrupter of the Year Award acknowledges companies that have demonstrated resilience in challenging times and whose innovation represents a market disruption. Yellow Card emerged victorious in a field of strong contenders, including Moniepoint, Sparkle, Ejara, and Bamboo. The award was received by Chris Maurice, co-founder, and CEO of Yellow Card, who expressed his deepest gratitude for the recognition.
"This award is further validation that our team is solving important, practical problems across the continent for businesses," he said. "We have come a long way for a Stablecoin company to win a traditional finance award voted by judges who are all bankers."
In addition to receiving the award, Maurice was a featured speaker at the event that brought together over 1,000 financial industry leaders, regulators, bankers, and fintech entrepreneurs.
Maurice participated in an insightful interview with Mamadou Toure, Founder and CEO of Ubuntu Group, discussing the future of cryptocurrency in Africa.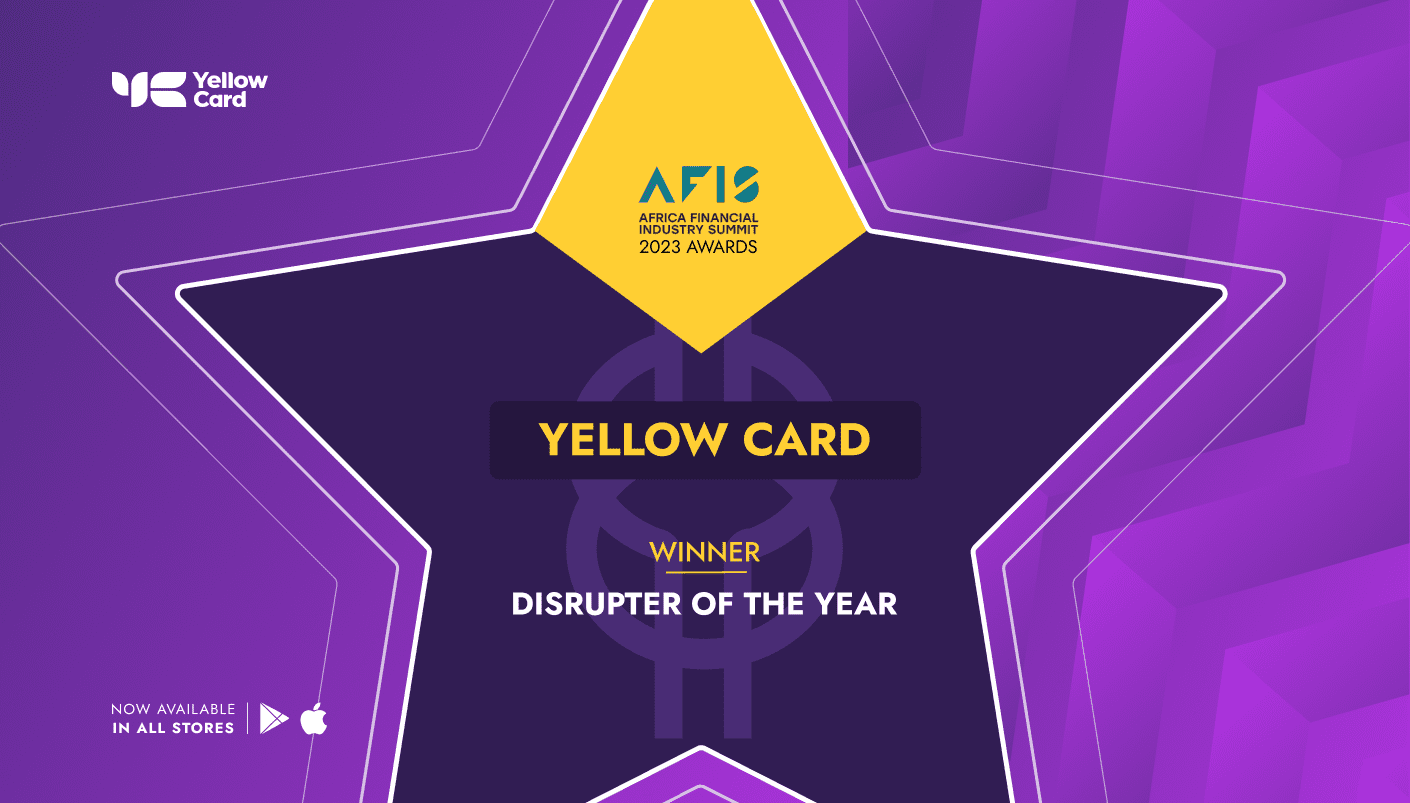 The interview delved into Yellow Card's mission to challenge traditional finance by offering faster and more affordable international remittances and serving as a hub for trading Stablecoins, Bitcoin and other cryptocurrencies.
Yellow Card, founded in 2016 by Maurice and Justin Poiroux, has expanded its operations to 20 countries since its 2019 launch in Nigeria.
With over 1.7 million registered customers and more than 200 employees working across 18 different countries, the company remains at the forefront of revolutionising the African financial landscape, providing secure, liquid, and cost-effective access to Stablecoins and cryptocurrencies.