Woolworths today announced today its intention to buy 93.45% of the shares in privately-owned pet retailer Absolute Pets from Sanlam Private Equity and Absolute Pets management (the Transaction).
The remaining management-retained shareholding will be acquired by Woolworths over an agreed period, post the completion of the Transaction.
Absolute Pets was established in 2005 and has become one of South Africa's leading specialist pet care retailer, with over 150 stores nationwide.
Woolworths said pet care is an attractive and rapidly-developing market, with substantial growth potential.
"It is also an increasingly important category for Woolworths customers, who consider their pets an integral part of their families," the JSE-listed firm informed investors.
"Absolute Pets has a complementary brand positioning, a well-established market presence, and is led by a strong management team."
The acquisition of Absolute Pets will accelerate Woolworths' pet strategy by bringing together two strategically-aligned businesses, and position the group well to become the end-to-end pet care destination of choice in South Africa, said the retailer
The existing Absolute Pets management team will continue to lead and operate the business under the Absolute Pets brand, with the full benefit and support that being part of the Woolworths group provides.
The purchase consideration will be settled in cash, and the conclusion of the Transaction is subject to the fulfilment of both regulatory and commercial suspensive conditions customary for a transaction of this nature, including the approval by the competition authorities of South Africa.
Also read: Shoprite Takes Its Petshop Science Brand Online With Premium Brands & Home Deliveries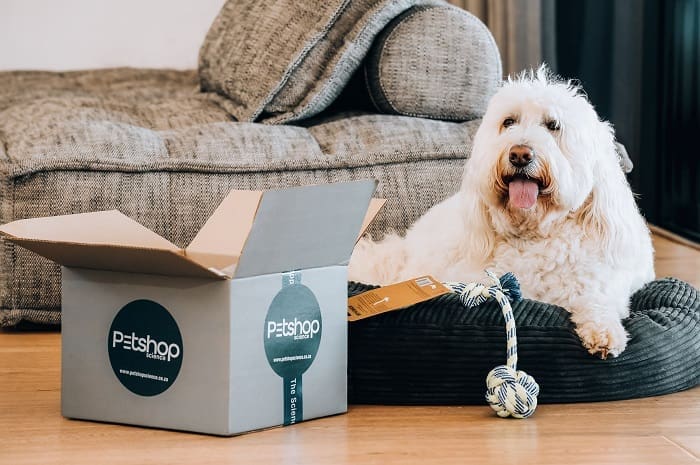 The Shoprite Group is expanding its ecommerce presence by taking its Petshop Science brand online. This comes as the pet economy continues to grow in South Africa – in just one year, Petshop Science has opened 22 physical stores around the country.
Petshop Science Online offers a broad selection of more than 2 000 pet-related products. These include food, treats, toys, and more from premium brands like Hills, Montego, Dog's Life, Eukanuba, Ultra Dog, Royal Canin, Rogz and Nandoe.
With the pet sector in South Africa now worth over R7 billion, the Group continues to expand its pet-related offerings. It launched pet insurance in 2020 and now offers SA's most affordable pet insurance, from just R69 per month. In 2021, the Group became the first local retailer to open standalone Petshop Science stores.