SA's medtech startup, VitruvianMD, has secured $1.25 million or R23 million through their Seed Extension II funding round led by 27four's social impact venture capital (VC) fund, The Nebula Fund.
The medtech company has gained significant traction and will use the funding to further accelerate growth by upscaling their team, gaining international regulatory approvals and driving growth into new applications of their technology.
VitruvianMD combines biomedical engineering with advanced artificial intelligence (AI) to revolutionise diagnostics accessibility in the medical laboratory sphere.
Addressing the acute global challenge of diagnostician shortages, such as in Sub-Saharan Africa where the pathologist-to-population ratio stands at only one pathologist to one million people – a tenth of the World Health Organization's recommended level – the company's forward-thinking solutions are setting new standards to help broaden access to laboratories and their life-saving capabilities.
At the heart of its technology is a versatile camera that can attach to any microscope, coupled with sophisticated AI tools, enabling laboratories to effortlessly transition into a digital pathology framework.
This digital approach, bolstered by intuitive software, facilitates unparalleled collaboration among medical experts, irrespective of geographical boundaries, and mitigates potential life-threatening diagnostic delays.
Additionally, the AI platform empowers medical personnel at all competency levels to reduce errors and accurately analyse samples, and increase consistency, accuracy and speed in diagnostics.
VitruvianMD's AI is making waves in haematology, where it aids in white blood cell differentiation, in histopathology, where it enhances the speed and accuracy of cervical cancer screenings, and in the field of fertility.
In fertility, it has developed a world-first AI-driven tool that can assess sperm quality for assisted reproduction. This pioneering technology not only gauges sperm viability, but also aids physicians in choosing the optimal sperm for embryo creation.
"This ground-breaking technology perfectly meets the Nebula Fund investment principles and criteria, as it is innovative, scalable and offers revenue generating potential. It will also have immediate positive social impact in South Africa and into Africa, offering blood screening for communities in far-flung rural regions," says Tishanya Naidoo, Venture Capital Principal at 27four Investment Managers.
The 27four Nebula Fund
The 27four Nebula Fund is gathering momentum since launching in May 2023, with the VitruvianMD acquisition and a strong pipeline of exciting, socially impactful deals in process.
The 27four Nebula Fund has been partly funded by the Department of Science and Innovation. The Department's intention to bridge gaps in the innovation funding landscape and to enable the commercialisation of technology, is deeply rooted in what the 27four Nebula Fund hopes to achieve.
"The 27four Nebula Fund has been carefully developed to back high growth companies with strong fundamentals," says Naidoo. "Our well-defined investment criteria focus on ventures that possess disruptive capabilities, business-to-business offerings, exclusive intellectual property, quick scalability into large markets, strong founding teams with sector-specific technical knowledge and financial capabilities, as well as a significant and measurable positive social impact.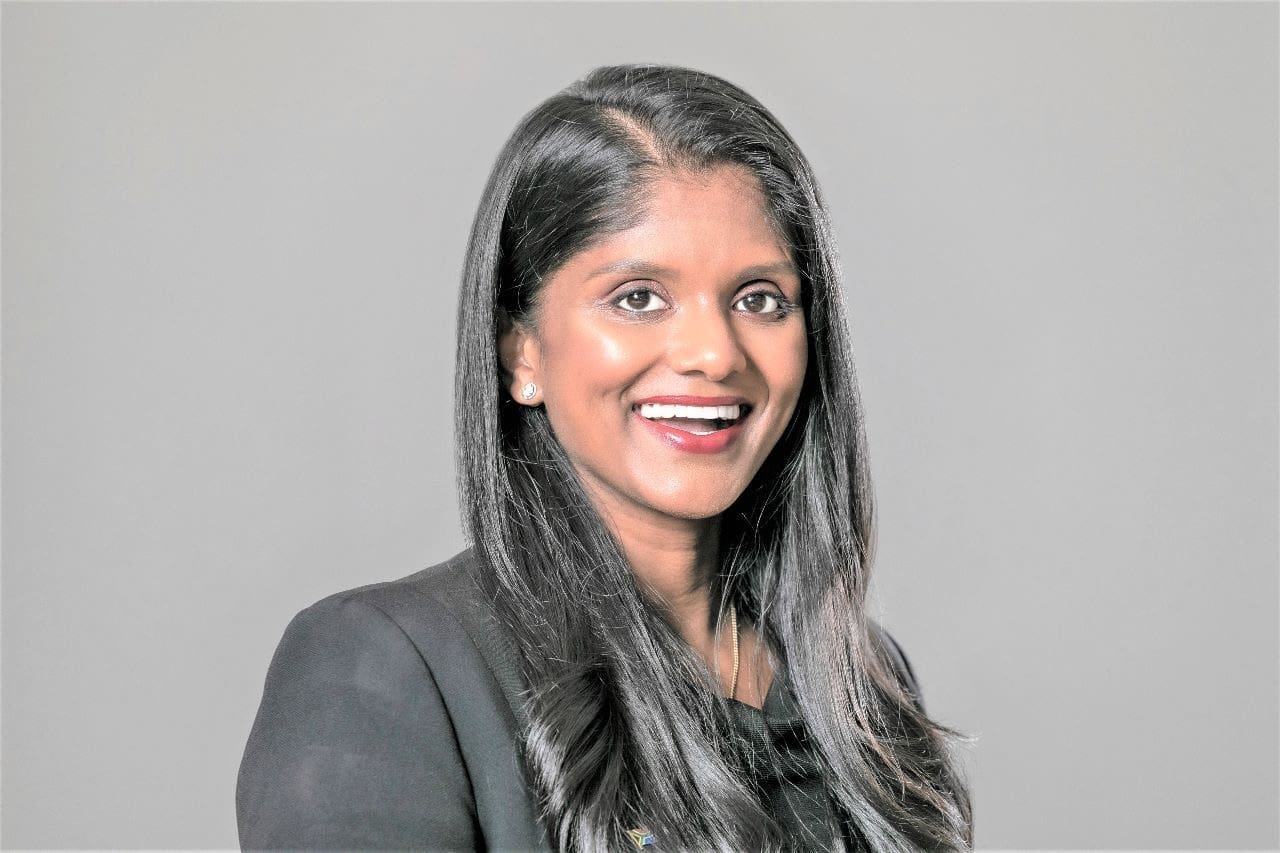 "Our screening criteria identify startups that are typically raising Series A rounds. We essentially consider any opportunities that are revenue generating and have an existing proof-of-concept in the market to be what we think of as Series A," Naidoo adds.
Building on the success of 27four's private equity funds, their top quartile returns and strong impact drive, the 27four Nebula Fund will specifically focus on impact-driven startups that can leverage technology and innovation to address societal challenges.
The Nebula Fund is sector agnostic, meaning it will look at ventures in any sector, provided they meet these strict investment and social impact criteria.
Leading the Nebula Fund is Naidoo herself, who previously led the early-stage fund at the Public Investment Corporation. Supporting her is the broader 27four private markets team, as well as the 27four group.
"While our initial investments are in healthcare, we are looking to fully diversify and will investigate small and medium enterprises that have strong disruptive tech offerings that change people's lives for the better," says Naidoo.