If you drive around Johannesburg, Durban or Cape Town, you may have been lucky enough to see Pineapple Tech's new billboards in the wild. If not, we've got you.
The first anti-advertising insurance campaign – the consequences are hilarious…
One: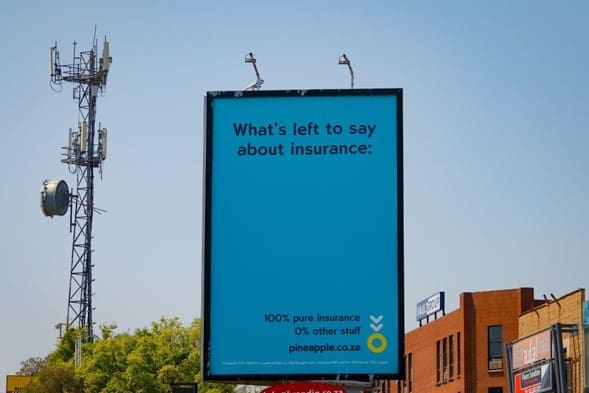 Pineapple Two: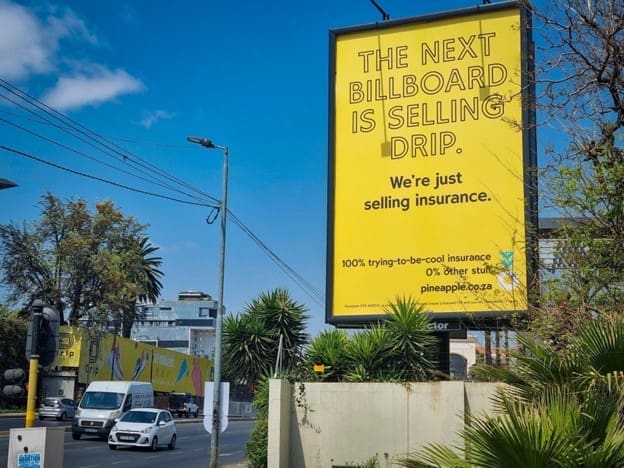 Three: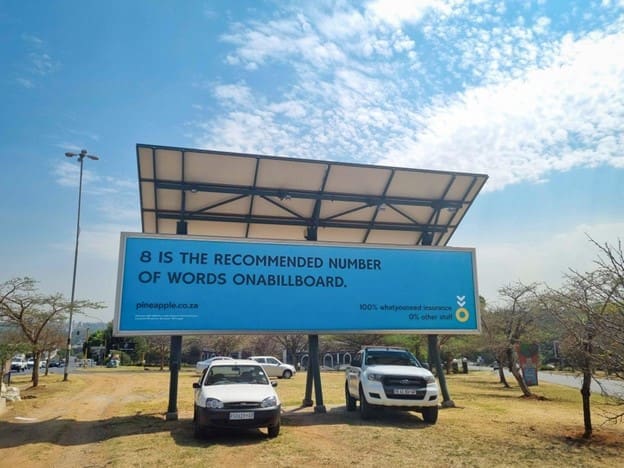 Four: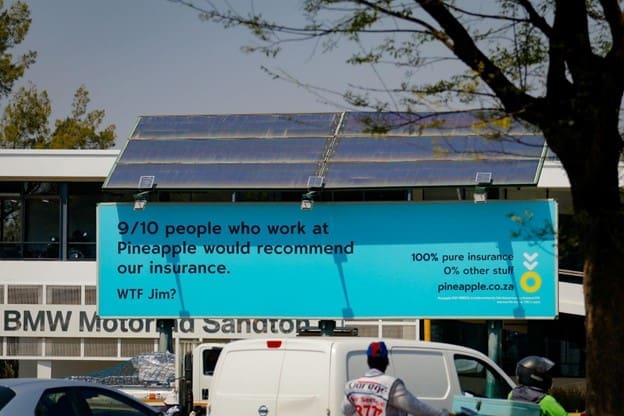 Five: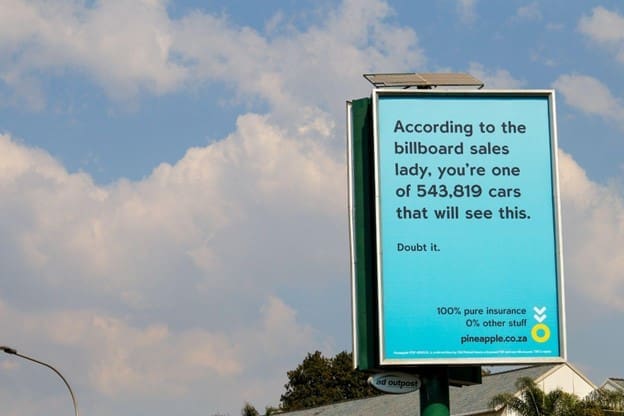 Six: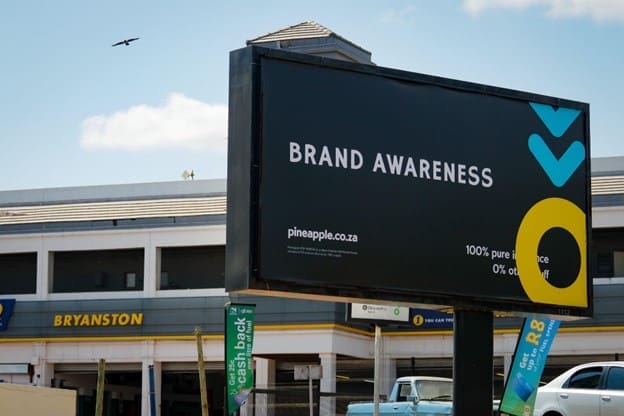 Seven: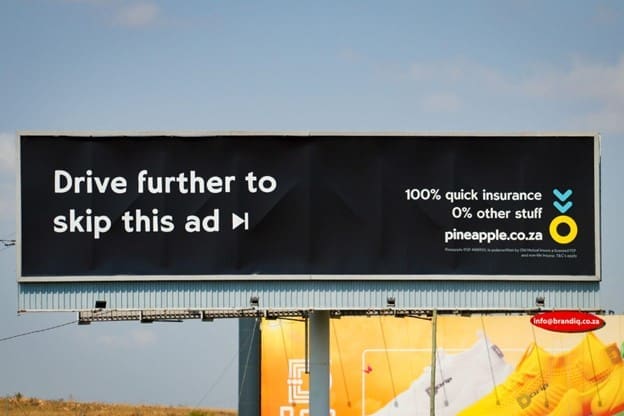 Eight: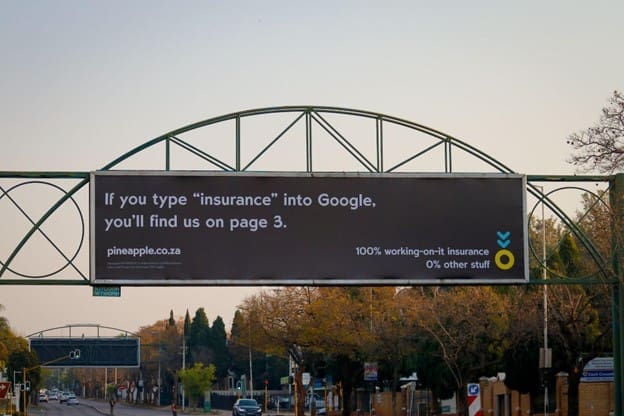 Nine: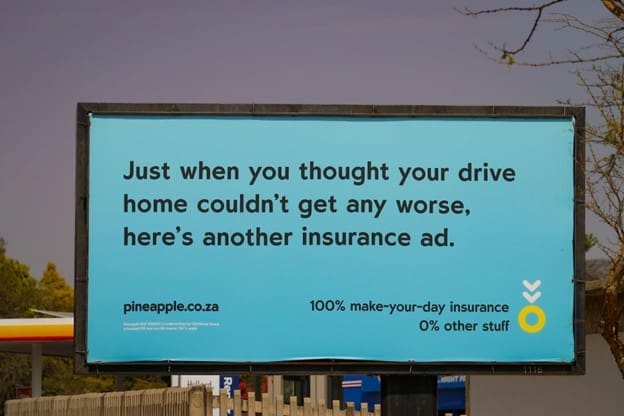 Ten: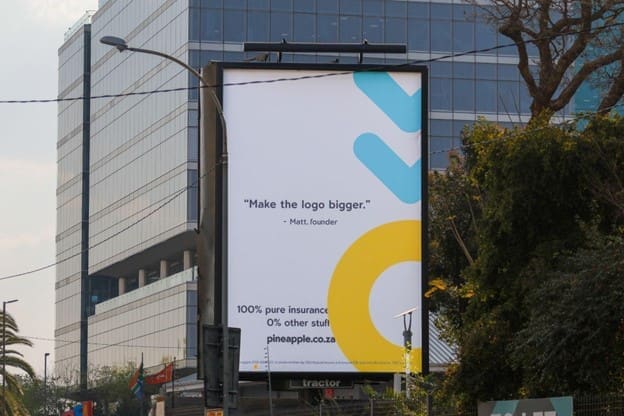 Eleven: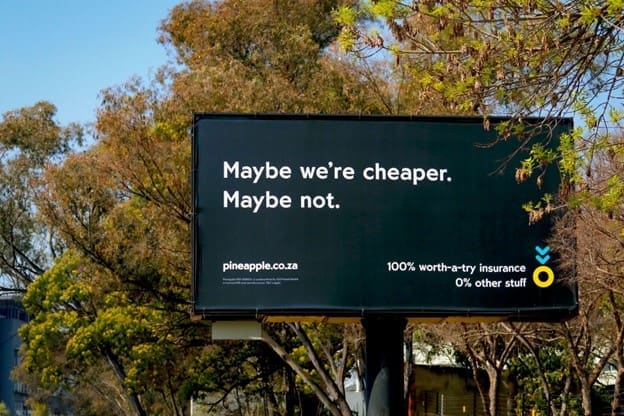 Twelve: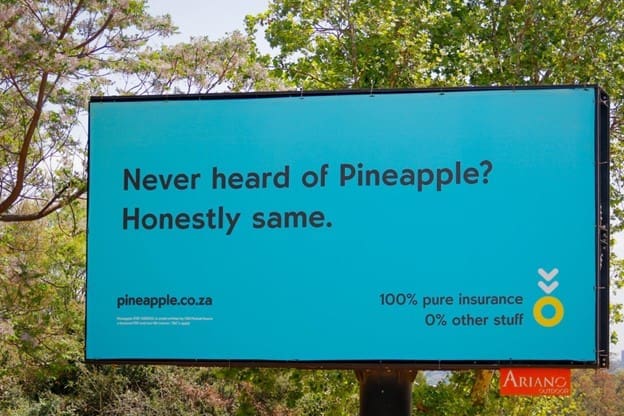 Thirteen: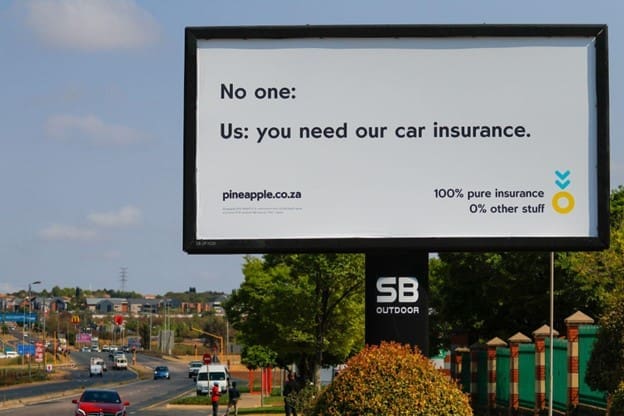 Fourteen: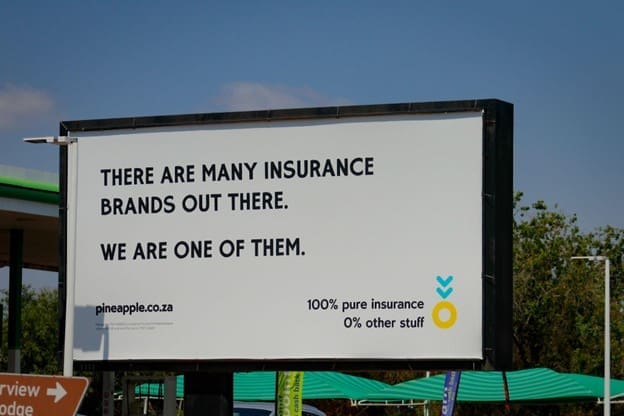 Fifteen: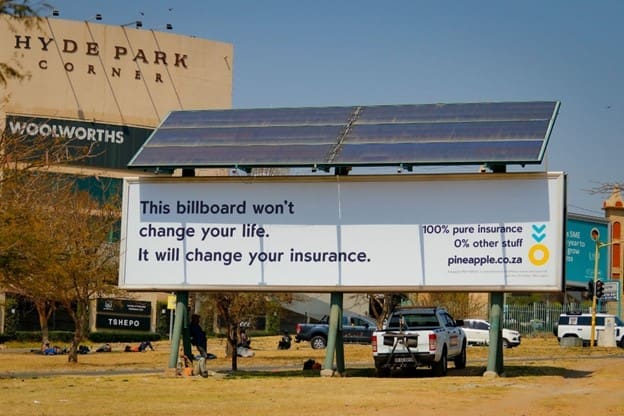 Sixteen: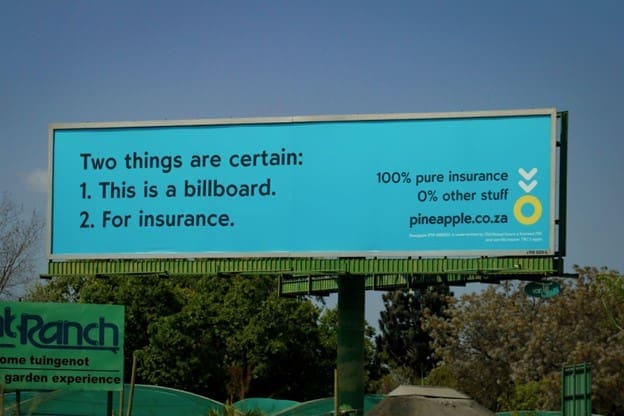 Ok, one more: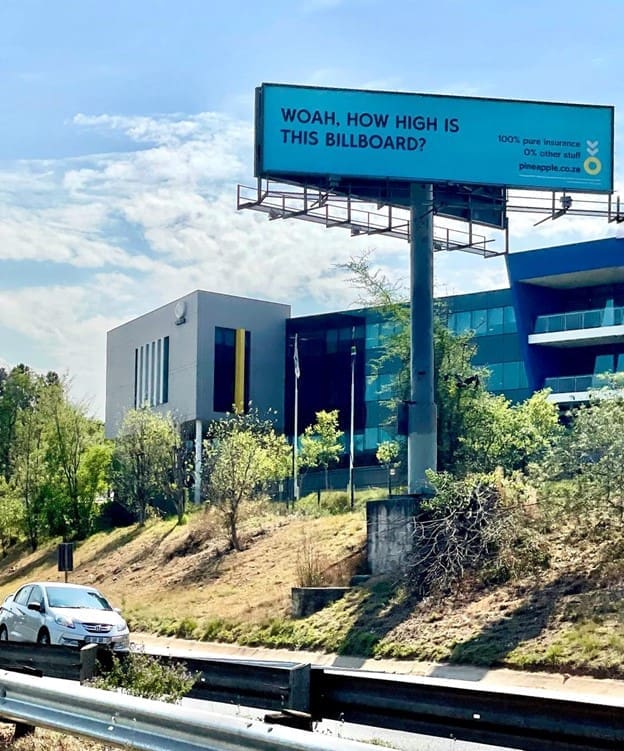 For their first ATL campaign since launching in 2017, Pineapple has created the campaign of "100% pure insurance, 0% other stuff". No gimmicks, no trickery, no BS. And for this, their campaign reflects the no BS approach with an honest, dry and humorous campaign, mainly by taking the mickey out of consumers' usual bombardment of insurance messaging.
Pineapple's billboards – love them or hate them, you'll remember them.
Finally, insurance advertising, we're not mad at. If you'd like to learn more about Pineapple Tech, you can visit their newly refurbished site here https://pineappleinsurance-web.onelink.me/fIXB/r3gv43bm or download their app here https://pineappleapp.onelink.me/zh1u/fllof1xf.