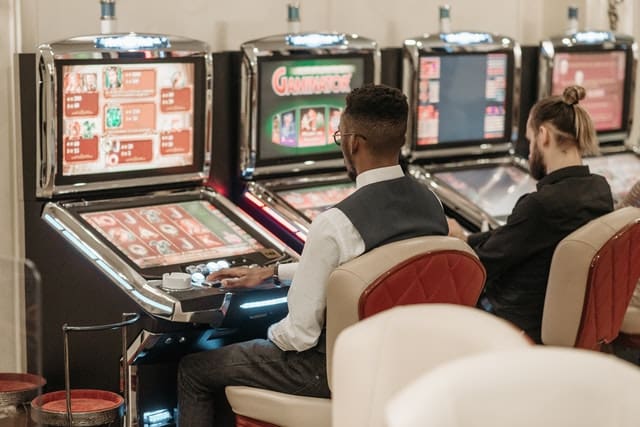 Betway is that type of bookmaker that always guarantees you an overall world-class betting service in terms of the betting products, payment methods, promotions, customer service and so on, the bookmaker has managed to maintain such a high level of professionalism and excellence in every country they operate in.
In South African, Betway is offering its clients with exciting slots games, what makes this exciting is that there is about 70 different games and it is this variety that punters are looking for because no-one wants to bet on the same game over and over again. The slot games on the Betway platform are also affordable because you can affordable play for as little as 40c a spin, which is incredible considering the amount of money you can potentially win. They have called this Betway Spins.
Which Software Provider offers these Slot Games?
The slot games on the Betway platform are powered by Habanero, a company renown for creating award-winning Slot and Table games worldwide. The fact that Habanero is the provider for these slot games means that you will get access to top games because that is what the company produces. The games produces by Habanero do have their own unique themes and features.
What are some of the popular Slot Games on the Betway Platform ?
As earlier indicated, Betway offers about 70 Spins games on their platform and punters can play these for an opportunity to win amazing amounts of money. Below is a list of some of the popular Slot Games on the platform;
Hot Hot Fruit          Hey Sushi
Wealth Inn            Egyptian Dreams Deluxe
Cake Valley            Panda Panda
Lucky Lucky            Wizzards Want War
Happy Ape            5 Lucky Lions
Egyptian Dream        Wicked Witch
Jump                Zeus 11
How to play Betway Spins Games?
The good thing about betting on the Betway platform is that everything has been simplified so that punters will not struggle to bet. Playing Betway Spins games on the Betway platform is quite easy, you just need to realise that you are required to register for a Beyway account before you can be allowed to play, assuming that you have already registered, you must simply follow the simple process below;
Visit the Betway website at https://www.betway.co.za/ and login.
Click on the Casino games button on the main menu.
Immediately click on the Betway Spins button to access all the games on the platform.
Select the game you want to play
Set your stake size using the bet level / coin size and start spinning.
If you are really into the Spins games, please note that there is an auto play feature that you can set to play automatically, for up to 200 spins.