Pick n Pay asap!, formerly known as Bottles, is delivering value as more shoppers continue to use the app.
The retailer informed investors today that it has made progress against a number of its strategic priorities.
The refurbishment of key Pick n Pay Select supermarkets, serving our most affluent customers, resulted in a gain in customers.
Pick n Pay Clothing delivered market-leading sales growth and increased its market share across several key categories.
The company said its on-demand online grocery offer was relaunched as Pick n Pay asap!, resulting in significant growth in the second half of the year.
"Relaunch of the Group's on-demand grocery offer as Pick n Pay asap!, delivering year-on-year growth of over 300% since August 2021," said Pick n Pay.
"Significant enhancements to the mobile app and the in-store picking interface have simplified the user experience, including navigation, ordering, and checkout and have led to notable improvements in the reliability and speed of the service, with product availability maintained at over 95%."
Pick n Pay asap! is now available in 392 supermarkets and liquor stores.
On-demand grocery retail is only one element of Pick n Pay's omni-channel proposition, which includes its traditional scheduled delivery service, a Click n Collect service, and an online clothing offer.
The group's combined online offer has delivered compound annual growth of 72.5% over two years, said Pick n Pay.
The company believes that online grocery sales will continue to expand in South Africa and intends to significantly grow its omni-channel offer and presence.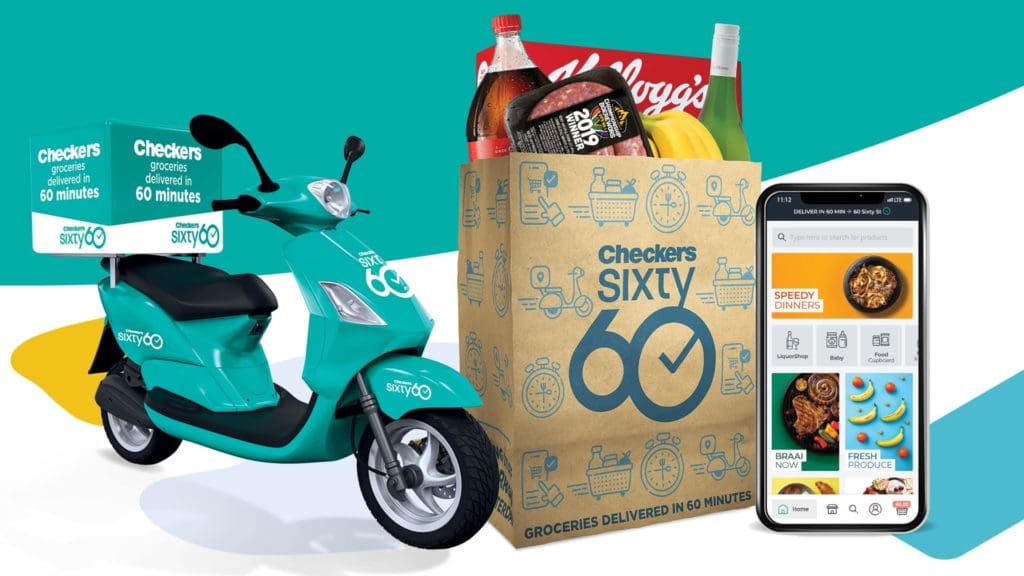 In September 2021, Checkers Sixty60 became South Africa's number one grocery app.
It is South Africa's first 60-minute grocery delivery service from a supermarket chain, as Checkers relentlessly innovates to respond to customers' demands for hyper-convenience.
The mobile app delivers groceries and drinks at the touch of a button and offers the same value for money for which Checkers is renowned. Users can track the status of their order and delivery in real-time.
"The on-demand grocery delivery app has scaled rapidly, operating nationwide from 233 stores which serve as micro-fulfilment centres," Shoprite informed investors.
For more read: Checkers Sixty60 Is Now South Africa's Number One Grocery App