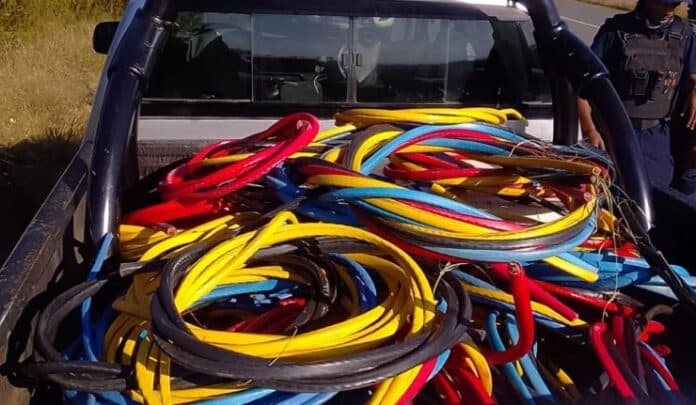 Security guards on Wednesday found three men stripping the decommissioned Anglo Gold Ashanti Hospital of valuables including copper cables, gas stoves, monitors, and mattresses.
Two of the culprits ran away and one was apprehended as he was loading the loot onto a late model bakkie.
The matter was reported to the Carletonville Police Station.
The security guards also found that two state-of-the-art digital x-ray machines had been vandalised at the hospital located in Carletonville on the West Rand.
The Gauteng Department of Health (GDoH) said the thefts coincided with its process of moving equipment and machinery out of the disused facility.
The GDoH said it vacated the facility on 31 March 2022 following its decommissioning.
An inventory was being carried out to ascertain what equipment had been stolen.
Staff had already been redeployed to other facilities.
RECOVERED: Stolen valuables recovered by security guards