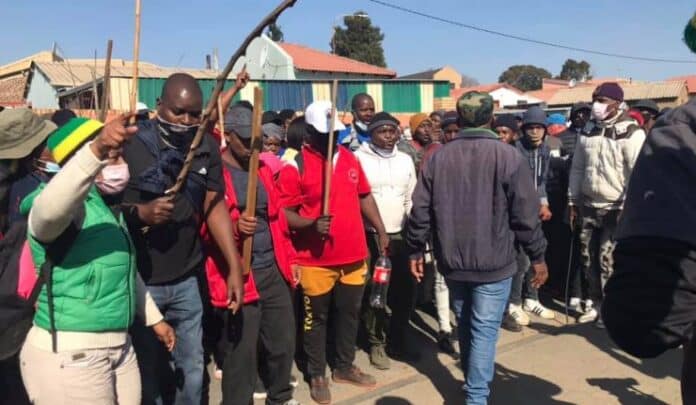 Foreign nationals are under siege in Soweto and other parts of Johannesburg, where mobs of locals are removing them from markets and going house-to-house to "clean up" townships.
Kaya 959 is reporting that on Monday many residents from Diepkloof in Soweto woke up to the scenes of a mop-up operation aimed at chasing away foreign nationals who sell goods at the Bara Taxi Rank.
The so-called clean-up targeting foreigners has been dubbed "Operation Dudula".
In Soweto, a man wearing military fatigues appeared to lead uniformed police officers on the clean-up.
There were also videos doing the rounds on social media of house-to-house searches for foreigners in Turffontein, Johannesburg, where people were seen on rooftops as they attempted to flee from mobs targeting foreign nationals.
However, last year in October, Soweto residents shut down a KFC store in Diepkloof accused of hiring foreign nationals.
Videos of the "clean-up" have gone viral on social media.