Vodacom today announced financial results for the first quarter ended 30 June 2021. The Vodafone-owned telco recorded a strong revenue of R24.8 billion, which was up 9%, and if the rand did not strengthen normalised growth would have been 14.2%.
The rand appreciated by 20% against a basket of our international currencies, impacting reported growth.
Vodacom added that its international portfolio delivered normalised service revenue growth of 13.5%, marking a meaningful recovery from the prior financial year. The company said this performance was supported by M-Pesa revenue growth, up 43.2% on a normalised basis, which benefited from the increased customer base, higher platform usage and the re-instatement of P2P M-Pesa transaction fees.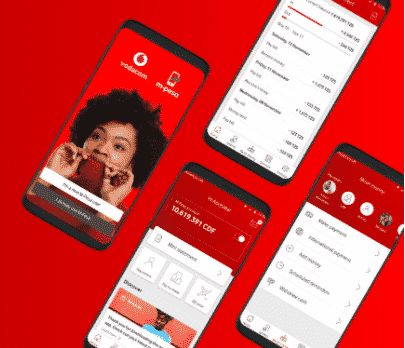 "We zero-rated P2P M-Pesa transaction fees for the majority of the full-year 2021 to support our customers and facilitate economic activity," the company said.
"The reported service revenue decline of 6.3% for our International markets reflects the impact of currency translation. In the quarter, the rand posted a sharp recovery, appreciating by 20% against a basket of our international currencies, negatively impacting the reported result."
Vodacom's M-Pesa ecosystem, including Safaricom, processed $25 billion or R368 billion a month in transaction value in the first quarter, up 62.6%.
"Our strategic M-Pesa Africa hub is accelerating product development across our footprint, including mini-app capabilities into our next generation M-Pesa app."
While Vodacom Business revenue was up 14.1%, reflecting this connectivity demand and the integration of new digital service offerings, such as Internet of Things (IoT). Financial services in South Africa remained a strong performer, delivering revenue growth of 19.1%.
"Since the beginning of the quarter, South Africans have benefitted from a further 14% price reduction in the 1GB 30-day data bundle – marking a cumulative 43% cut since April 2020 – and our significant investment into infrastructure and technology of R2.9 billion to support network capacity and resilience," Vodacom said.
"A combination of greater value and an enhanced customer experience supported sustained demand for connectivity as customers continued to work, entertain, and educate from home, and contributed to service revenue growth of 5.2% in South Africa."
Also read: Vodacom Financial Services Business Shows No Signs of Slowing Down