Lucid Motors, a Saudi-backed electric vehicle startup, has revealed the in-cabin technology of its all-electric Lucid Air sedan. The sedan was unveiled eight months ago.
The US-based electric vehicle maker said the interior of the Lucid Air features two primary touch-control displays – the Glass Cockpit and the Pilot Panel.
The electric vehicle maker revealed the Luci Air's Glass Cockpit 34-inch, 5K floating screen that sweeps around the driver, curving like the cockpit of a jet.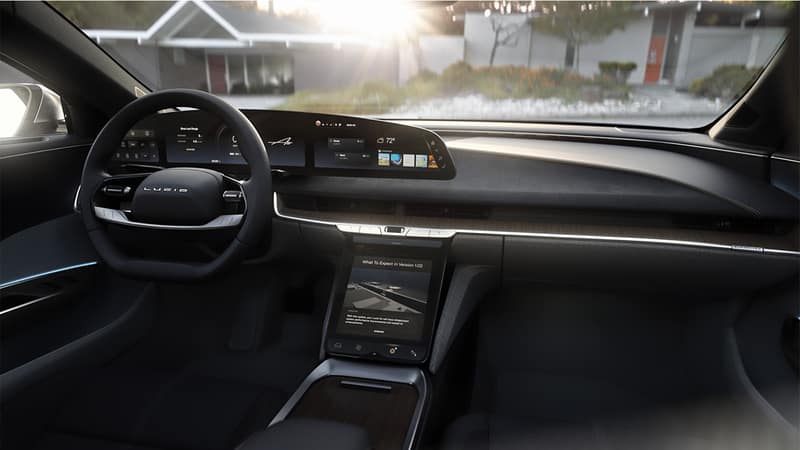 The startup said the cockpit puts essential information into your sightline, with vehicle controls to the left, driving details in the centre, and navigation and media to the right.
Beyond tactile and touch interactions, you can control many of the Lucid Air features simply by speaking, thanks to a partnership with Amazon to integrate Alexa Auto.
"We've also worked closely with outside tech companies to bring popular features into the Lucid Air. Apple CarPlay, for example, will be available with a wireless connection," the startup said.
"For Android users, Android Auto will also be offered. In addition, several music services – including Spotify and iHeartRadio – will be supported."
Lucid UX is designed to evolve and grow over time to best meet your needs today and into the future. This starts with a cutting-edge, lightning-quick foundation centred around the Lucid Ethernet Ring. By linking powerful processors throughout the vehicle with an innovative ethernet connection, systems communicate simultaneously at gigabit speeds. This innovative electrical architecture has the added benefit of providing a robust layer of redundancy throughout the system.
Additionally, integrated mobile and Wi-Fi connectivity ensures that every Lucid Air can receive Over-the-Air (OTA) software updates, bringing a steady stream of new features and enhancements. This deep level of connectivity also helps you stay connected with your car no matter where you are. With the Lucid app, you can view charge status, check and set the climate controls and pre-load navigation journeys from anywhere.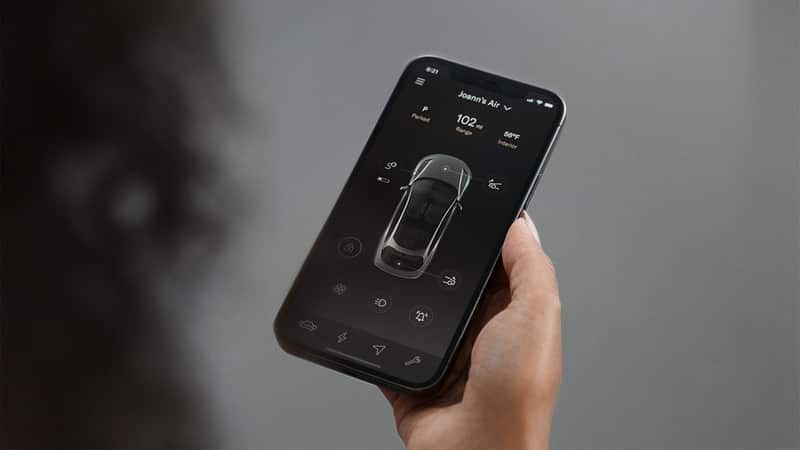 "In much the same way that a holistic, clean-sheet approach to design and engineering has made possible the revolutionary packaging and efficiency of Lucid Air, this built-from-the-ground-up strategy has also enabled the creation of Lucid UX, a truly innovative human-machine interface that is easy-to-use and aesthetically beautiful," said Derek Jenkins, our Senior VP of Design, speaks to our vision with this digital ecosystem.

"Lucid UX retains specific functions that work from a traditional physical interface and pairs those with an innovative form factor that's highly advanced and ergonomic, providing intuitive access to all vehicle systems."