The Estonian government's e-Residency programme, a pioneer of the world's first digital residency initiative, has launched a new digital ID card collection in Johannesburg.
Many people have traveled from country to country while they remote worked over the past decade, but there were limited ways to do so legitimately until recently. Antiquated visa systems required travelers to define themselves as entrepreneurs or workers and required a company to sponsor their stay — an expensive, bureaucratic route with few guarantees. Instead, most people chose to label themselves as "tourists" but risked deportation if the authorities caught them out. For more read: How the rise of 'digital nomad' visas will drive the global battle for talent
Few people know that Estonia is home to one of the world's most advanced digital governments. The country's e-Residency programme, launched in 2014, allows people from overseas to register their identity details, start businesses in the European Union, and open bank accounts without ever visiting.
The e-Residency programme has launch four new international 'pick-up points' across three continents to accommodate for the increase in digital nomads as a result of the COVID-19 pandemic.
Aspiring e-Residents can now collect their digital identity cards from offices in Brazil, South Africa, Singapore and Thailand.
Johannesburg has been chosen as one of four new global destinations to meet rising demands from local entrepreneurs that are seeking to scale their businesses internationally and expand into the European market.
As the epicentre for an 80,000-strong network of digital nomads, today's announcement demonstrates Estonia's continued commitment to empowering freelancers, entrepreneurs, business owners and location-independent workers from around the world.
In February 2020, Christelle Sidoine, a founder of Cape Town-based Easy Assistant, a company providing virtual and remote workforce services, became an e-resident to find better solutions for working with her clients abroad.
"I was looking for a safe and reliable way to manage my business while working remotely with international clients," says Christelle.
"The e-Residency programme gave me the tools to easily manage all my transactions online and since operating as a European entity, gain more trust within the EU market as a reliable partner.
"A new pickup point in Johannesburg will make e-Residency more accessible to both locals and temporary residents, who wish to keep their freedom of choice regarding where to reside, running a location-independent business."
South Africa has one of the highest numbers of e-Residency applicants in Africa and makes it into the list of top 50 application countries alongside Brazil and Singapore.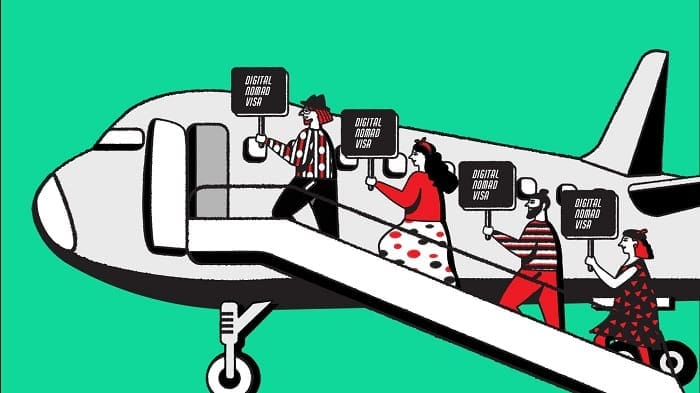 The cities of São Paulo, Bangkok, Singapore and Johannesburg also met criteria set out by e-Residency which identified the regions as remote working 'hotspots'; havens for start-up founders and borderless professionals that have emerged with increasing speed since the pandemic. Job uncertainty created by COVID-19 has also inspired more individuals to start out on their own, making e-Residency a brilliant option for scaling businesses.
"Although the global pandemic has limited our ability to travel, work and do business across borders, it has also accelerated digital transformation among governments, businesses and freelancers alike," Kersti Kaljulaid, the Estonian President, said.
"As more people choose to live and work without remaining tied to one place, there is an increasing need for a location-free digital toolbox to support them.
"As worlds' first digitally transformed state, Estonia is pleased to be welcoming even more freelancers, entrepreneurs, business owners and location-independent workers from around the world to join our e-Residency programme."
E-Residency is the Estonian government's first 'start-up' and since 2014, the programme has become internationally renowned for revolutionising how governments think about and interact with foreign entrepreneurs. With numbers of digital nomads estimated to be in the region of 5-10 million, the need for innovation in this space has only become more pressing.
Every e-Residency community member who has been issued an e-Resident digital ID has a secure means of digital identification that grants them access to Estonia's e-services, lets them sign documents digitally, and launch and run their business 100% online from the European Union. The launch of four new pick-up points is indicative of the rising number of professional location-independent workers on an international scale, and demonstrates e-Residency's commitment to increasing accessibility for those residing outside of Europe.
"We're really excited about the announcement of our new pick-up point in South-Africa. Expanding our digital and physical network and empowering businesses is always top of mind for us, and this launch has been in the works for some time," says Lauri Haav, Managing Director at e-Residency.

"Entrepreneurs, business owners and freelancers from all over the world have so much to offer, and we hope that making the process easier for joining e-Residency will encourage more of them to choose us to help grow their companies."
The Estonian Government has partnered with BLS International to issue E-Residency cards in Singapore, Bangkok, Tokyo, Johannesburg & Brazil. BLS is a trusted global tech-enabled services partner for governments and citizens worldwide having an impeccable reputation for setting benchmarks in the domain of visa, passport, consular, citizen, e-governance, attestation, biometric, e-visa and retail services with over 46 governments. A listed player in Indian market, BLS has scaled its services in over 66 countries. The company has expertise in handling similar projects with other governments globally.