The South African Health Products Regulatory Authority has launched the globally utilised Med Safety App to improve the reporting of adverse effects of medicines and vaccines, thereby promoting pharmacovigilance and medicine safety in the country.
The purpose of the data reported through the Med Safety App is to contribute to the understanding of medicines' safety profiles of marketed medicines, including that of COVID-19 vaccines.
The App is designed to simplify and promote the reporting of suspected adverse drug reactions (ADRs), including adverse events following immunisation (AEFIs).
"In an era where mobile technology is predominant, this application will be a huge benefit for all South Africans who encounter ADRs," said Dr Boitumelo Semete-Makokotlela, CEO of SAHPRA.
"The App allows for seamless reporting of all ADRs and AEFIs related to COVID-19 vaccines and will accelerate how SAHPRA manages the reports."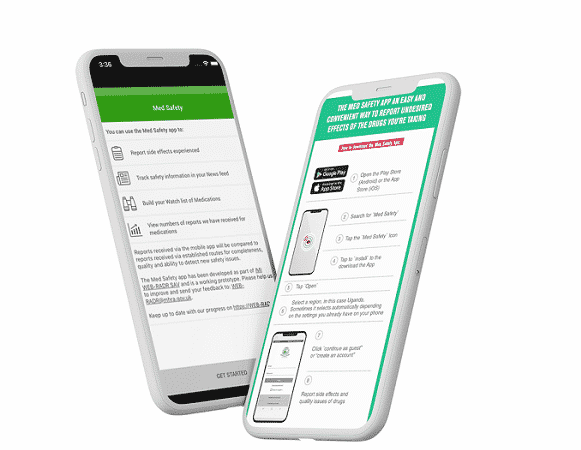 The App is compatible with the latest iOS and Android operating systems.
It also allows the public and healthcare providers to learn about medicine safety news from SAHPRA, thereby creating an awareness of medicines; their potential adverse effects and pharmacovigilance.
The App will only be available in English at this point. Soon the user will have the option of to choose a language of choice.
It enables the following activities related to ADR reporting:
Storage of incomplete and un-submitted reports in the user's device.
Saving of an unfinished report for completion at a later time
Generation and sending of an email to the user to acknowledge the submitted report
How does it work?
Medsafety App provides a two-way risk communication between the Authority and the reporters. A reporter (either a healthcare provider or a patient) captures an adverse reactions experienced during the use of a medicine(s) and submit it to the Authority via the app.
The App allows the Authority to provide feedback to reporters with regards to the submitted reports in the form of acknowledgement of the report and medicine safety information and news.
How to use the App?