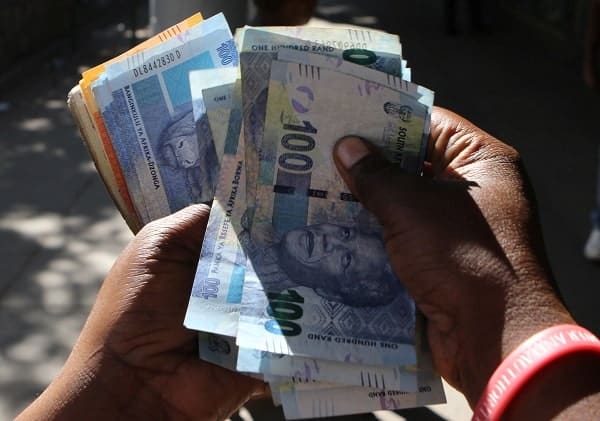 Alaris Holdings, South Africa's antenna specialist, announced on Monday it has acquired UK-based Linwave Technologies.
In January, Alaris informed investors that it is in talks to buy a UK firm.
The JSE AltX firm, which listed since July 2008, said it has long been on the lookout for opportunities to widen its already substantial footprint.
Alaris Holdings Group CEO, Juergen Dresel, has indicated previously that Alaris set out to complement the Group with strong RF/microwave electronics design and RF assembly capabilities.
Linwave Technologies fits this strategic requirement like a glove. A share purchase agreement was signed on Friday 26 February, with the same effective date.
"Linwave will contribute greatly to the diversification of various elements in the Group, adding new products, new customers, new territories and new market segments like medical and aviation. There is no doubt that this will lead to some great cross-selling opportunities within the Group," stated Juergen Dresel.
He added that "the plan is that Linwave becomes the 'go-to place' for RF/microwave design and developments required within the Group", concluding that "by Linwave becoming part of the ALH Group of companies, (it) will allow us to become more system orientated. This enables us to strategically move up vertically in the value chain."
While Linwave already boasts an expert skillset in the RF/microwave field, Chris Carr, Linwave's Sales Director, said that they are "excited to become part of an international group of companies, thereby exploiting synergies to create new business opportunities."
He added that "the acquisition will provide an opportunity to integrate our RF/microwave electronics technology with the core antenna business of Alaris, to produce cutting edge and advanced system solutions to our combined customer base."
The group worth more than R300 million on the JSE AltX designs, develops, manufactures and sells state-of-the-art, specialised broadband antennas and other related RF products used in communication, frequency spectrum monitoring, testing and measurement, electronic warfare and other specialised markets.
Its client base consists of system integrators, frequency spectrum regulators and players in the homeland security space, located across the globe – mostly outside of South Africa – in the Americas, Europe and Asia.
With the acquisition of Linwave Technologies, Alaris increases its global footprint even further, boding well for future growth.
Ian Duke, Managing Director of Linwave Technologies, said that "the management team and shareholders of Linwave are excited about the future of the business" and confirmed that "Linwave is proud to be able to add value to the already advanced Alaris products by means of our intellectual property."
Following its normal approach, Alaris will make no changes to the Linwave management team.
Linwave will join its sister companies, COJOT and mWAVE under the Alaris UK Investment holdings entity, and the Linwave board will remain majority manned by UK residents.
COJOT, founded in 1986 and located in Espoo, Finland, serves military and public safety markets globally. With more than 30 years of experience. mWAVE, based in Windham, Maine in the United States, is a leading global provider of advanced custom and
commercial microwave antenna solutions. The company was established in 2004 and designs and manufactures standard and custom microwave antenna products for
commercial and government applications spanning the scientific, defence and academic communities.
Alaris USA , trading as a division of mWAVE Industries and based in Windham, Maine, sells and supports specialised antennas and other RF related products designed by COJOT and Alaris Antennas to its customer base in North America.