Concor (formerly Murray & Roberts) has successfully completed a fast-track COVID-19 facility at Jubilee Hospital using innovative building technology. The construction company said this facility was handed over on 27 November 2020, having begun work on site some five months earlier.
Following the national COVID-19 lockdown in March 2020, the Gauteng Department of Infrastructure Department issued a tender for this facility for the Gauteng Department of Health.
Concor won the bid and began earthworks in July 2020.
The turnkey project in Hammanskraal north of Pretoria handed over ten modular units to the Gauteng Department of Health, adding another 300 beds to care for COVID-19 patients.
The facility comprises five 25-bed intensive care unit (ICU) modules – complete with a two-bed isolation ward – and five 35-bed high care modules.
According to Rui Santos, senior contracts director at Concor, the company already started completing modules from mid-October (excluding commissioning). The modular approach was chosen so that units could be completed and put into operation while others were still being constructed, if the need arose.
The brief from the implementing agent – the Gauteng Department of Infrastructure Development – called for alternative construction materials to reduce the timeframe of the project.
After considering different options, Concor decided on Futurecon's light frame steel with prefabricated panels.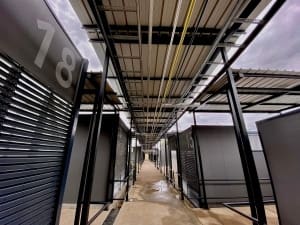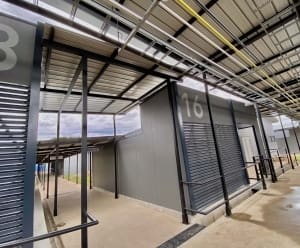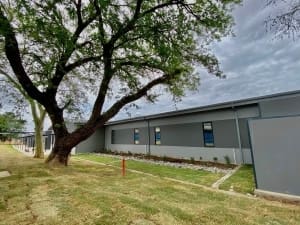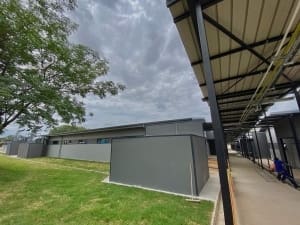 "To assist in the fast-tracking of the process, the panels are cladded on site and were quickly followed by roof truss installation," Santos says.

"This opened up the opportunity to get the services installed much earlier than would have been possible using conventional brick-and-mortar methods. This process was facilitated by a specialised team making up the frames on site and erecting them there and then, allowing greater control of sequencing and pace of work."
The ICU and high care modules each consist of two separate wings with a central nurse's station, sluice and ablutions, with central utility areas for offices, storage areas and waiting area. It was vital for the rapid roll-out of the project that the appropriate wet services and ventilation systems were selected (see sidebar), to allow all mechanical services to be commissioned on a standalone basis. They also needed to accommodate future expansion as required.