The new CloudGate X mini PC may be tiny, but it is packed with features that can more than match any conventional desktop.
Weighing only 240 grams, this portable mini PC with built-in high-speed wireless and Bluetooth 4.2 is a powerful replacement solution for most tower computers.
Developed in South Africa, the mini PC was designed to meet user needs in any environment.
Measuring 120x120mm the CloudGate X mini PC is suitable for home use, call centres, and many other enterprises. The mini PC can also be used as an education tool.
CloudGate was founded in 2010 by Brian Timperley. The proudly South African technology company develops and distributes edge computing devices.
Aside from the essential functions, the palm-sized PC seamlessly runs applications such as Microsoft's Office 365, Salesforce, and Pastel.
This mini-PC with 64GB eMMC storage performs like a good laptop. It can be upgraded with an an additional 128GB to 512GB m.2 SSD card.
Aptly named CloudGate X, the mini PC is powered by the Intel Apollo 1.5GHz Quad-Core CPU. It delivers fast processing and improved data communications.
This mini-PC is definitely a solid performer. It held up well when I had as many as 20 Google Chrome tabs open. Some of the open pages were running videos. Impressively, with all this going on I could also use Microsoft Office.
The mini PC is preloaded with Windows 10.
It has a substantial collection of ports, including Gigabit Ethernet, HDMI 1.4, VGA Output, three USB 3.0 ports, and a dedicated audio jack.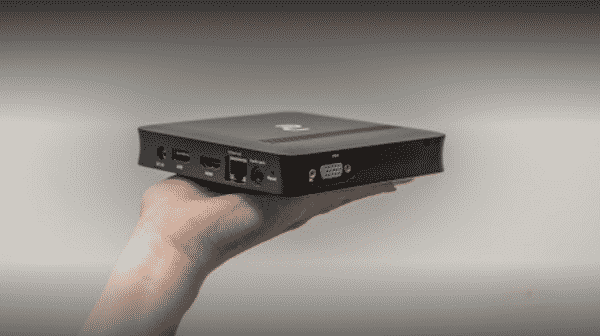 This is a pretty impressive array of ports for a budget mini-PC that allows users to enjoy a great deal of versatility.
Once we have connected our Rapoo Wireless Keyboard, Acer Wireless Mouse, and an Acer Monitor, we were able to browse the Internet, email, Microsoft Office and other third-party applications.
Amazingly compatible, the mini PC performed well as a media player for my Hisense smart TV.
It uses an average of 15W of power, which is less than an energy-saving light bulb and is less prone to overheating.
Once you have CloudGate X, it becomes easy to dump your old power-hungry desktop and its annoying noisy fan.
CloudGate X also supports IEEE standards: 802.11 a,b,g,n, and ac Wi-Fi.
Data transfer speeds that I measured under the home Wi-Fi using Telkom Fibre through a short distance between the CloudGate X and the Huawei Router were very good.
Because CloudGate X is portable, keeping it secure is less cumbersome when compared to the alternative or traditional methods of keeping desktop computers safe.
The CloudGate X has no moving parts which makes it extremely resilient.
If you have a small workspace and a team of about 10 workers, this palm-sized PC could free up office space.
Prices for CloudGate X start from as little as R2,624. This mini PC is available at CloudGate online.
It is very resilient because it has no moving parts but it's not designed for travel. You would need a screen, keyboard and mouse.
Final verdict
In the world of palm-sized PCs, the CloudGate X is a well-specced mini-PC. The entry model has 4GB of RAM and 64GB of eMMC storage, which makes it a slow machine.
"If you have the need for more speed and storage, you can opt for the CoudGate X with 8GB RAM and an additional 128GB m.2 SSD drive"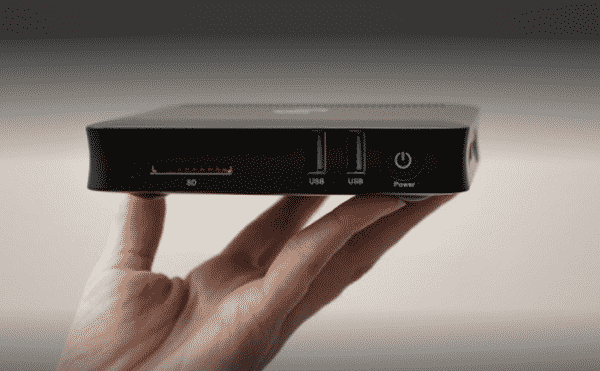 CloudGate X is a solid budget mini PC with enough CPU to run most home office applications. It is also a good tool for homeschooling. It is a decent device that will meet day-to-day needs of a student or business professional.
This palm-sized PC is not a gaming device, a drawback for my son and his cousins who love gaming.
If you work from home and need a portable PC, the CloudGate X is your best bet.