JSE-listed Blue Label Telecoms is to seek an urgent court interdict to stop members of the Information Communication and Technology Union (ICTU) from protesting outside its headquarters in Sandton. This is according to a notice of motion and founding affidavit seen by TechFinancials.
Since Tuesday this week, the union has been protesting against retrenchments, parallel restructuring, and recapitalisation by Cell C. For more read: UNION THREATENS TOTAL SHUT DOWN OF CELL C OVER PROPOSED JOB CUTS
ICTU is an affiliate of the South African Federation of Trade Unions (SAFTU), which is led by Zwelinzima Vavi.
The union represents about 1,300 members at Cell C.
Blue Label Telecoms is the biggest shareholder in Cell C, owning 45%. Net 1 – a JSE and Nasdaq-listed company – owns 15% of Cell C shares.
Presently, Cell C is facing off with the ICTU at the Commission for Conciliation, Mediation, and Arbitration (CCMA) regarding retrenchments. For more read: Cell C To Seek An Urgent Court Interdict To Stop Planned Strike
ICTU is also calling for an immediate payout of Believe Scheme shares to Cell C workers, which vested on 1 September 2020.
There is also a dispute between Cell C and the union regarding the non-payment of 2017/18 outstanding performance bonuses.
However, a notice of motion and founding affidavit sent to ICTU indicates that Blue Label Telecoms will today seek an urgent interdict at the high court to stop the protests.
Blue Label Telecoms will ask the court to stop ICTU and its supporters, such as the African Democratic Change, from "breaking and entering" its premises located at Grayston Drive in Sandton.
Furthermore, Blue Label Telecoms wants the court to interdict ICTU from "damaging its property, intimidating and threatening its workers at its premises and elsewhere."
The JSE-listed company also wants ICTU to stop interrupting its operations.
Commenting on the development, ICTU said: "We view this as an attempt (by Blue Label Telecoms) to run away from taking responsibility. They are having a 45% stake in Cell C and they cannot come and say they have no say".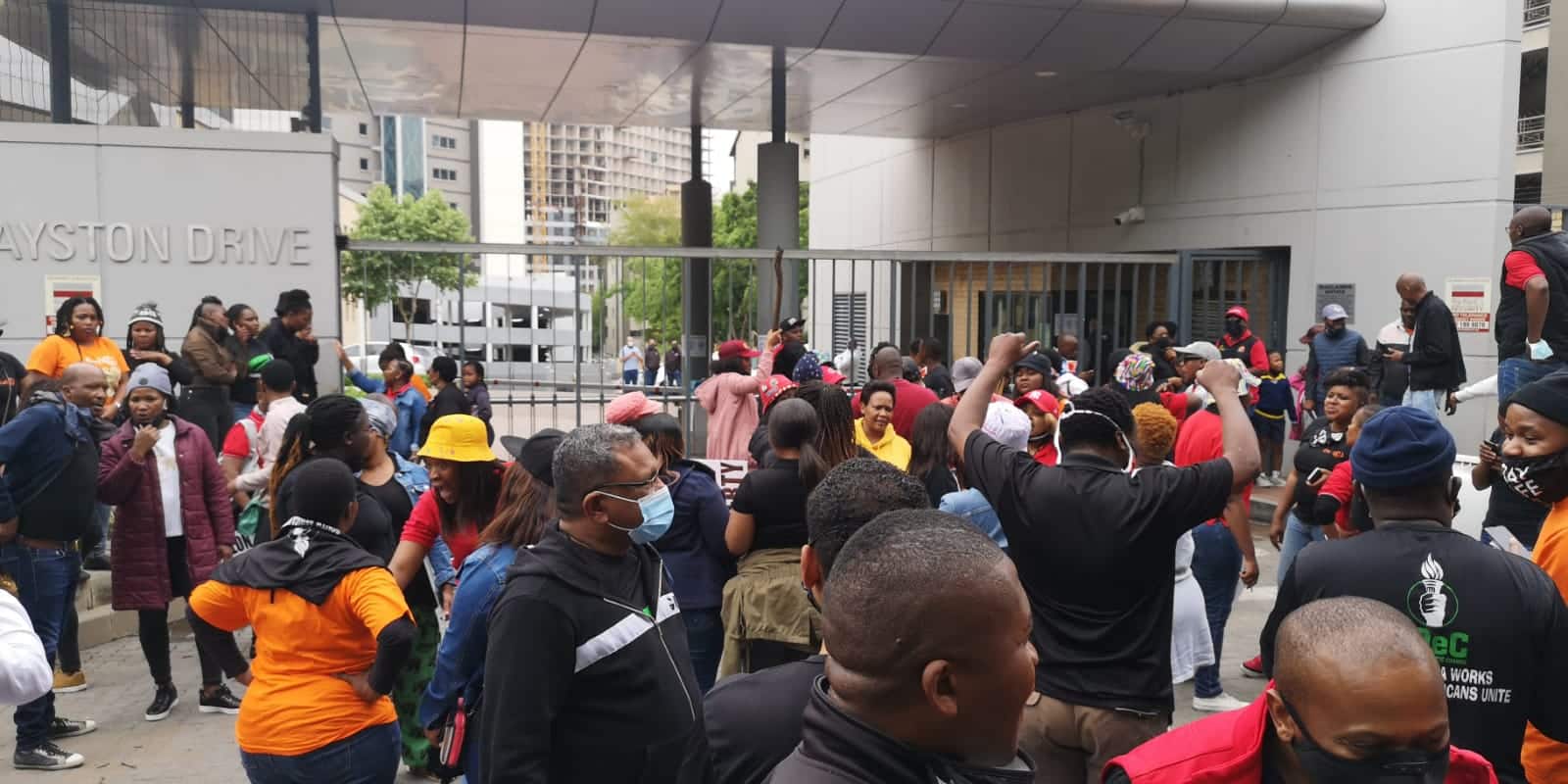 The union says Blue Label Telecoms' lawyers were present during Cell C discussions to retrench about 60 % of its workers.
"They know where the shares of employees went and they can halt this dubious section 189 process by Cell C," says the ICTU.