Checkers, Africa's largest supermarket group in November 2019 introduced its new rewards programme, called Checkers Xtra Savings. The programme was to compete with Pick n Pay's SmartShopper and Woolworths' WRewards. The Checkers Xtra Savings Programme gives customers extra cash savings on more than 1,000 products every month.
Checkers has revealed that it has signed up 4.7 million customers since inception in November 2019.
"It delivered from day one on the group's objective to ensure our customers save more every day," the company informed investors on Tuesday.
"This has been further entrenched with the successful launch of our personalised offers programme. We are very encouraged by Checkers' Xtra Savings Rewards Programme and the opportunities and alternative revenue streams we expect it will afford the group in the future."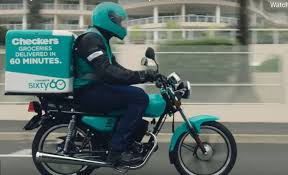 Africa's largest supermarket group also revealed that the customer response to the launch of its innovative Checkers Sixty60 one hour grocery delivery application has been phenomenal.
"The rapid scaling in response to COVID-19 from its eight-store test launch in November 2019 to a total of 87 stores by 28 June 2020 is very satisfactory," said Checkers.