Mining companies are in a frenzy to supply Eskom with coal, which they frequently transport from Mpumalanga towns by road using very heavy trucks.
With no end to Eskom's appetite, coal mines are booming. To satisfy the power utility, road trips have to be made through Bethal and Morgenzon towns.
Observers say these frequent trips by heavy trucks laden with coal are destroying the road network of these small towns in Mpumalanga.
And the observers also claim the state is an idle spectator.
The amount of damage to the road infrastructure of the small towns in Mpumalanga is staggering.
Roads in Bethal and Morgenzon have been badly damaged and require urgent repair work
Mining firms around Bethal, Breyten, Kriel, Ogies, Middleburg, Ermelo, and Emalahleni are producing a massive amount of coal, which trucking companies transport to Majuba Power Station, a coal-fired power plant operated by Eskom.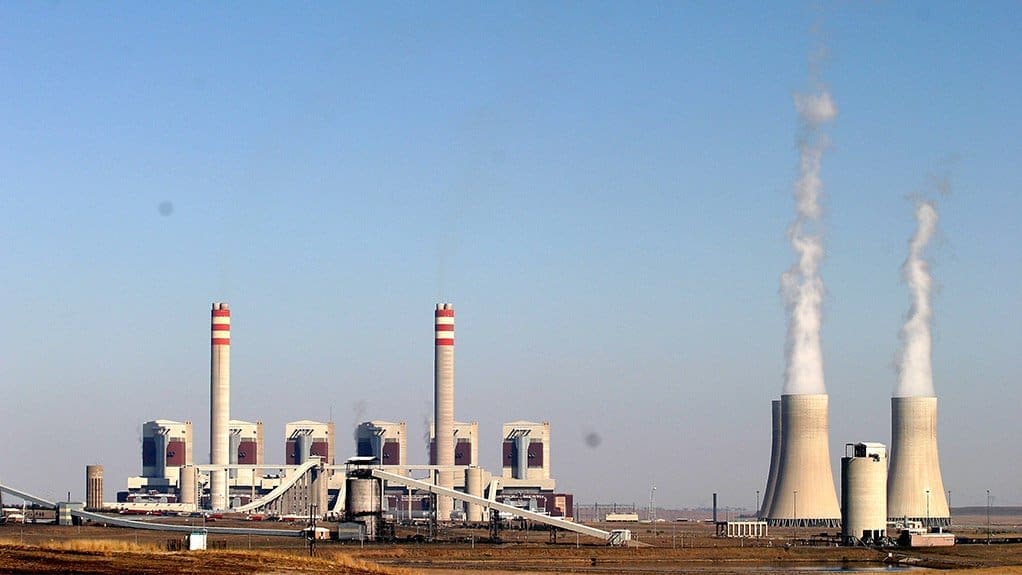 The plant is between Volksrust and Amersfoort in Mpumalanga.
On any given day, hundreds of trucks can be seen moving between these towns and Majuba Power Station, leaving the road infrastructure in Bethal and Morgenzon in tatters.
"It's heartbreaking," says Henry van Eerden. He is so concerned about the poor state of the roads, he has taken it upon himself to fix potholes in Morgenzon town.
The 47-year-old, who was born in Breyten (see pic) is using his shovel and wheelbarrow to fix the potholes.
"I do this work because I love this town and want to see our roads improved. Looking at the dust in this corner, it's like a small-scale mining town," says Van Eerden.

Henry van Eerden
He says he earns about R500 a day from fixing potholes in Morgenzon.
However, a food vendor who asked not to be named told TechFinancials that the trucks were her source of income.
"The truck drivers buy food from us as you can see, we have set up food stalls here. We are surviving through these truck drivers. We don't care about the damage they cause to the roads," says the vendor whose colleagues nod in approval of her sentiments.
"These trucks are a source of employment which our municipality is failing to create."
The woman decided to say no more after one of the vendors warned: "Continue speaking like that and you will visit your grave sooner than you think".
The municipality of Morgenzon and Bethal is broken.
The Bethal and eMzinoni Community for Service Association is taking legal action against Govan Mbeki Municipality, which is accused of failing to provide water, electricity and maintain roads. For more read: Small Towns in Mpumalanga to Turn to Courts to Get Electricity, Road Maintenance 
Potholes are a feature of the town of Bethal. Heavy trucks park off the road and drivers can be seen buying food from vendors in Morgenzon.
The destruction of road infrastructure by trucking companies is widespread in Mpumalanga towns.
Lekwa Clean Up Crew, an initiative by business people from around the main town in the Lekwa Local Municipality, Standerton, is also fixing potholes in the little town with tar — if they can afford it — or with gravel if the donations are low.
Community member Ashley Meyers told M&G that the first time he saw the crew he thought it was a joke.
There they were filling up a pothole in the middle of the road.
The municipal vehicles were just driving past and not saying a thing.
Meyers adds: "These guys do everything that the municipality is meant to do with no help from them. We ask ourselves what is the use of the municipality?"
Rather than sitting on the sidelines, the provincial government and the municipality must ensure that roads are regularly maintained in Bethal, Morgenzon, and Standerton.
The provincial government should consider imposing reasonable tariffs on trucking firms to enable it to fix roads between the mines and the Eskom power plant.