Millions of South African women have every reason to celebrate the 47th anniversary of Justine, South Africa's premier cosmetics company, which turned the beauty industry on its head in 1973 when it created the iconic formula – the original and real tissue oil. This marked a turning point in the fight against the appearance of scars and stretch marks in improving the smoothness of the skin.
In addition to the iconic Tissue Oil, Justine is also renowned for developing and introducing to market some of its popular products that have become household names in South Africa, namely the Tabasheer and Carpe Diem fragrances.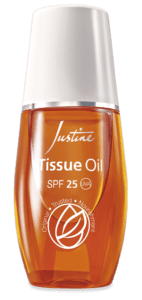 "Since its inception, Justine has ensured that thousands of women are not only confined to being mere customers of the beauty industry but also benefit from the growth of this multi-billion-dollar sector. The empowerment of women has been the driving tenet of Justine over the past 47 years – the company has transformed lives, provided an earning opportunity, fostered an entrepreneurial spirit and helped to rebuild communities through its Siyajabula project in Kwa-Zulu Natal.
The exponential growth of Justine can also be attributed to the diligent work by the Consultants and Business Leaders who have done a remarkable job of creating a cult following for Justine products, and to our customers who have supported the brand over the years and elevated them to benchmark products," says Mafahle Mareletse, Managing Director of Avon Turkey, Middle East and Africa.
Momin Hukamdad, Executive Commercial Marketing Director at Avon Justine, adds: "Over the years the key differentiator for Justine has been looking after South Africa's skin needs by developing a range of skincare products that are specific for the local climate yet on par with international standards and brands."
To celebrate with Justine, customers and Consultants are encouraged to participate on social media by hashtagging #Happy47thBirthdayJustine and tagging @JustineSAfrica and at least 5 friends between the 1st and 30th of June. Justine will be announcing its 3 lucky winners who will each walk away with a Justine product hamper worth R1000 each in July on its Facebook Page. With the cold dry air of winter ravaging our skin, the hamper will include products to soothe, hydrate, and protect skin in the winter months ahead.