Over 11 million South Africans do not have a bank account and, in lockdown, sending and receiving wages is logistically challenging. Many businesses have been forced to close, causing people to run out of cash. Hunger is now a more immediate threat than the virus. The payment needs of vulnerable individuals must quickly be met if widespread civil unrest is to be averted.
6DOT50 is stepping in with a new way to pay for essential goods, as COVID-19 takes its toll on the South African economy.
As a platform focused on financial inclusion of unbanked and underbanked customers in emerging markets, 6DOT50 has introduced Digital Rands to assist people to pay for much-needed food items.
Warren Venter, director of 6DOT50, said that outdated modes of payment have left two billion emerging market customers facing a dead-end in the digitally connected global economy.
He said 6DOT50's mission is to bridge this gap with innovative alternatives to cash, bank cards, cheques and EFT.
"The introduction of Digital Rands sets the scene for further 6DOT50 offerings, including Digital Dollars, in the course of 2020."
6DOT50 is the easiest way to hold real currency value and pay for goods and services without a bank account. It is a closed-loop membership programme that enables members to buy DIGITAL VOUCHERS and to exchange vouchers for products and services that are available through approved redemption partners.
Digital Rands are being made available to meet the immediate, critical need for an alternative way to pay in South Africa during COVID-19.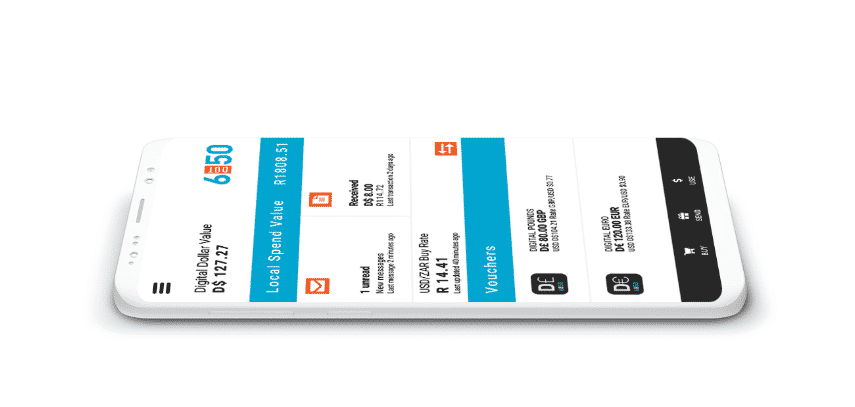 Digital Rands can be bought by logging into www.6dot50.com, getting a quote and making payment – either by using a bank card on-line or by using cash at major retail store outlets including Pick n Pay, Checkers, Shoprite, Makro, Boxer, Spar, Usave, Game and through thousands of Flash traders. A small transaction fee to cover the retailer fees is charged.
All that's needed to open a 6DOT50 account for free is a mobile number.
"These unprecedented times demand agile, relevant and collaborative responses to addressing the needs of South Africa's poor and vulnerable," says  Venter.
"With robust, well-tested technology in place and with the support of South Africa's best known and most trusted retail brands we believe that Digital Rands will meet the critical need for a new way to pay in South Africa, during COVID-19 and beyond.
"We have also made it super simple for any spaza shop or informal merchant to register with us and accept Digital Rands as a contactless payment alternative to cash."