A new Facebook group is planning a protest march against the tobacco ban imposed by the South African government.
The group, known as "Protest March Against The Tobacco Ban" is planning a protest march on Tuesday, 26 May.
The government has been warned and they have until Monday to do away with the tobacco ban. If not, the group will march to the gates of Parliament on Tuesday at 12:00, lockdown restrictions or not.
"ENOUGH IS ENOUGH! Action speaks louder than words. We Need To Take A Stand. We Need To Do This For Our Country! Viva South Africa!"
This comes after reports that Cooperative Governance Minister Nkosazana Dlamini-Zuma advocated for the ban on alcohol and tobacco to be in place until Level 1 is implemented in South Africa.
The group said on its Facebook page that due to the massive cost, people are sharing one cigarette amongst each other.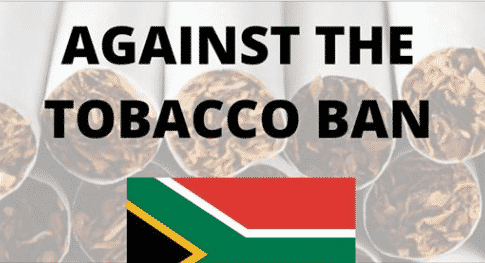 People are driving far distances to search for cigarettes, it said.
The group added that people are increasingly having to interact with strangers in unfamiliar areas, as the hunting distance increases. In some areas cigarettes have reached R20 for one. 11 million people were deceived in the lead up to Level 4," the group wrote in its page.