The COVID-19 pandemic is disrupting every industry. For the minibus taxi industry, at current level 4 restrictions, limits on operating hours have been relaxed enabling activity between 5am and 7pm, however constraints on passengers per trip and long-distance travel continue to apply.
"Over the past few weeks, the COVID-19 pandemic has highlighted the indispensable nature of the minibus taxi industry as the dominant form of public transport in South Africa," David Hurwitz, the CEO of JSE-listed Transaction Capital, said on Wednesday.
"This, together with the minibus taxi industry's defensive character, will assist in its quick recovery and smooth transition to normalised operating activities. Demand for minibus taxi services will be first to benefit as the phased easing of the lockdown progresses and the South African economy re-opens."
Transaction Capital, South Africa's taxi financier, owns SA Taxi, which provides finance and insurance to minibus taxi operators, and Transaction Capital Risk Services (TCRS) involved in debt collection and payment processes.
The minibus industry is widely regarded as a sleeping giant. It is defined as a R100 billion industry, with more than 200 000 vehicles and growing, employing more than 600,000 people, transports 15 million commuters per day and accounting for 66% of the country's public transport traffic.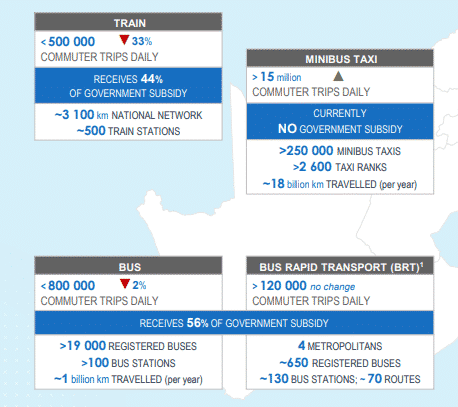 SA Taxi is vertically integrated into the minibus taxi industry. The South African National Taxi Council (SANTACO), which is a national body which represents the interests of its members who are individual minibus taxi operators, has teamed up with SA Taxi. It owns 25% of SA Taxi.
Transaction Capital believes the minibus taxi industry is defensive and growing with resilient operators.
SA Taxi reported a 36% jump in headline earnings to R282 million for the year ended 31 March 2020, which was a pre-COVID-19 adjustment. But post-COVID-19 adjustment, SA Taxi reported a 8% decline in headline earnings to R191 million.
As of March 2020, SA Taxi had 33 079 taxis on its books, with loans and advances of R11.3 billion, which reflects a 14% increase compared to the previous year.
An increase in impairment provisions of R126 million was recognised by SA Taxi, said Transaction Capital.
The company said the minibus taxi industry is proven as dominant and essential service during COVID-19.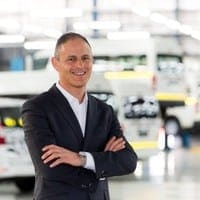 Since 2008, SA Taxi has provided loans of more than R27.5 billion to taxi operators, supporting the creation of 84 890 SMEs, and more than 150 000 direct and 600 000 indirect jobs enabled by the minibus taxi industry, explains Transaction Capital.
A Taxi's insurance business is the main driver of non-interest revenue.
Transaction Capital said SA Taxi Protect had 31 000 clients insured on its books as of 31 March 2020. The business had R462 million in gross written premium, showing a 16% increase compared to the previous year. The business has 100 broker networks.
"SA Taxi's business model and market positioning places, it well to serve its clients and will remain highly relevant in the post COVID-19 environment," said Hurwitz.