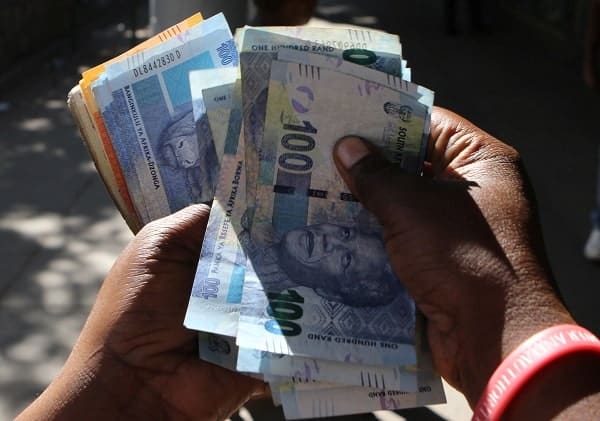 Unemployed South Africans to receive R2,100 each in special grants as part of a temporary 6-month Coronavirus grant.
South Africa's President Cyril Ramaphosa announced today that poverty and food insecurity have deepened dramatically in the course of just a few weeks.
In order to curb the spread of COVID-19, the country imposed a 21-day lockdown that has since been extended by two weeks to the end of April.
"To reach the most vulnerable families in the country, we have decided on a temporary 6-month Coronavirus grant," said Ramaphosa.
The state will direct R50 billion towards relieving the plight of those most desperately affected by the coronavirus.
"This means that child support grant beneficiaries will receive an extra R300 in May and from June to October they will receive an additional R500 each month.," said Ramaphosa.
All other grant beneficiaries will receive an extra R250 per month for the next six months.
In addition, a special COVID-19 Social Relief of Distress grant of R350 a month for the next 6 months will be paid to individuals who are currently unemployed and do not receive any other form of a social grant or UIF payment.
The Department of Social Development will issue the requirements needed to access and apply for this funding.
The President added that a phased approach would be taken to reopen the economy.
"We will – and we must – do whatever it takes to recover from this human, social and economic crisis. Our country and the world we live in will never be the same. We are resolved not merely to return our economy to where it was before the coronavirus, but to forge a new economy in a new global reality," he said.