Shoprite, Usave, Checkers and Checkers Hyper stores shoppers can now use smartphones to pay for their groceries s the retailers continues to find new ways to keep its stores, customers and employees safe during the COVID-19 pandemic.
The food retailer said the dynamic QR payments will be available at the tills within the next two months.
Customers simply have to scan the QR code at the till point with their phones and pay with Masterpass, SnapScan, Zapper, FNB Pay or Nedbank Pay in any of the Group's stores.
Africa's largest food retailer said the amount payable will automatically display on the customer's phone, leaving little room for error.
"As retailers, we must meet the challenge of the new shopping environment to deliver outstanding product research and buying experiences. Rolling this payment method out enhances our customers' shopping experience with more options and greater convenience", Jean Olivier, General Manager: Financial Services for the Group.
The largest private employer in South Africa said the QR code was built on the EMVCo standard with the help of Mastercard and one of the Group's technology partners, Electrum.
"It is currently available in 29 Checkers stores and will be rolled out to all stores across South Africa within the next two months," Shoprite said in a statement.
"The rest of the continent will follow as soon as possible."
Aso read: Shoprite Workers Are Getting a R102-m 'Appreciation Bonus'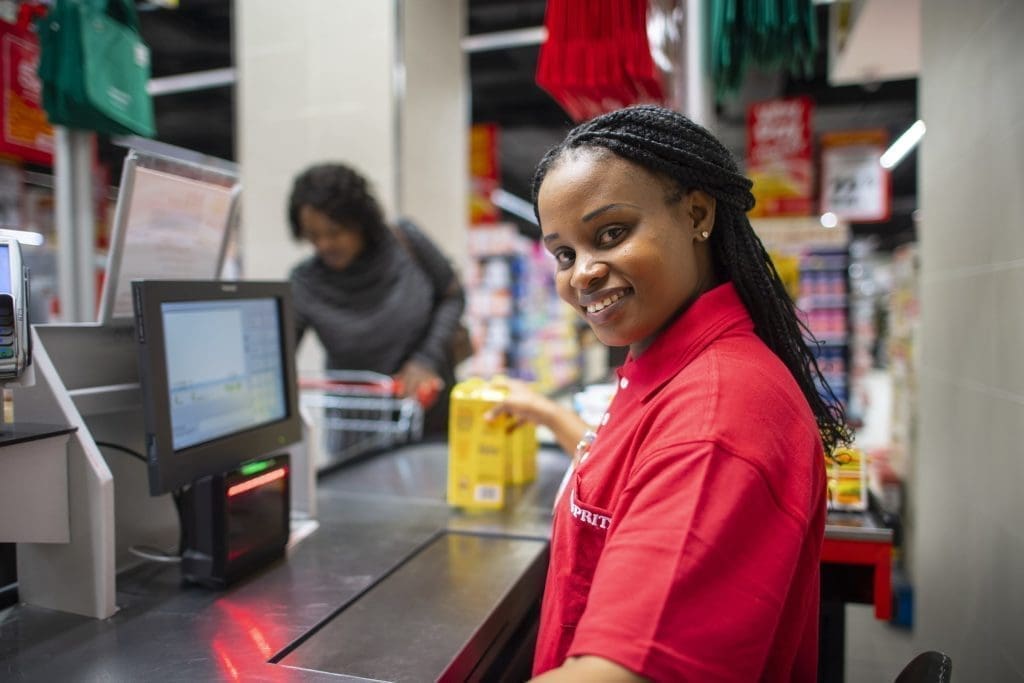 Shoprite has announced a once-off R102 million appreciation bonus for its shopfloor and distribution centre employees to thank and support them for their tireless efforts to feed the nation in these unprecedented times.
The largest private employer in South Africa said this follows President Cyril Ramaphosa's call on larger businesses, in particular, to take care of their workers during this period and to marshal every resource and their every energy to fight this epidemic.
Supermarket employees are at the forefront of serving and safeguarding customers by implementing the group's strict hygiene measures while distribution centre employees are key players in the retail supply chain to restock stores as quickly as possible.
Also read: Coronavirus: Shoprite Staff Get Plastic Face Shields, Daily Temperature Checks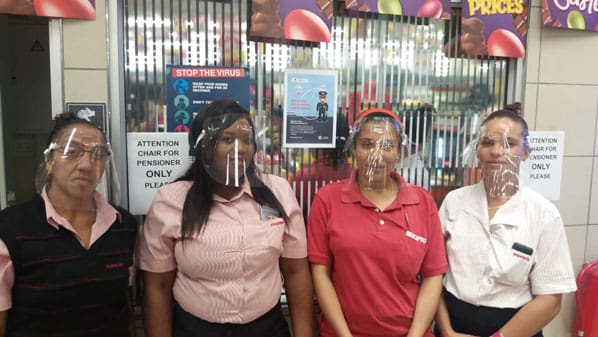 Shoprite has rolled out temperature testing and mobile clinics for its employees as it continues to do everything in its power to ensure its stores remain safe during the COVID-19 pandemic.
Daily temperature testing as employees arrive at work and the rollout of mobile clinics follows the issuing of plastic face shields for employees last week, and stringent hygiene and sanitising protocols that have been in place across all of its stores, distribution centres and offices to keep the shopping environment virus-free.
Those with high temperatures will visit the Group's mobile clinics for a consultation and, if necessary, will be referred for further testing. Employees of merchandising, security and cleaning companies will also undergo temperature scanning.