Buying a car is a costly venture, but it never loses its thrill.
Every car enthusiast has a car body style that speaks to them; whether it is an SUV, sedan, coupe, crossover, wagon or a hatchback. And, well, for you, it's a hot little hatchback.
And who can blame you, a hatchback car has been a popular favourite for many years, and there is a reason for that. Hatchbacks offer drivers a little bit of everything. They have sufficient space inside and in the boot, they're easy to park, have cool interior and features, and not to mention, they're incredibly visually appealing, especially the latest models.
We all know that buying a car can't just be about pricing. Yes, affordability is important, but you need to be true to yourself and ask yourself "what type of car is best for me?" Although it will always be advisable to purchase an affordable vehicle, you still need to love it. And, you can always purchase a second-hand vehicle where you can find the best hatchback deals in South Africa that are in outstanding condition.
But, before you go looking for your next vehicle, take a look at the hottest hatchbacks in South Africa right now. Let us help you choose the best vehicle for your lifestyle.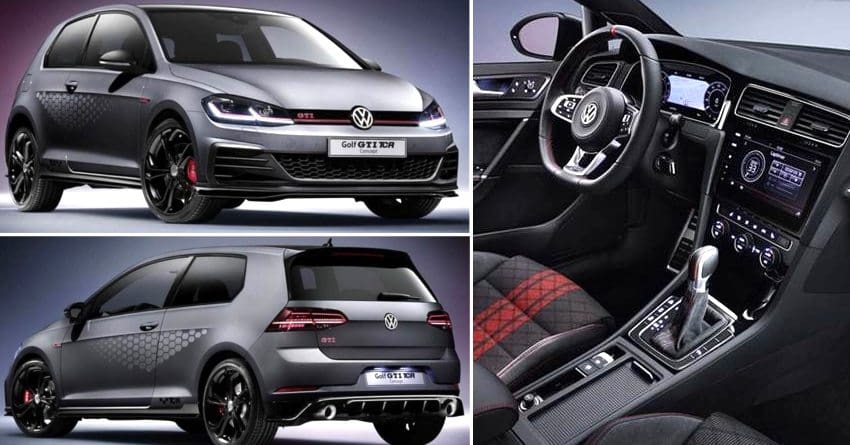 As a car fanatic, you may have heard the hype around the Hyundai i30N. Well, it's safe to say that it's finally here, and boy, it was worth the hype. Hyundai truly made a beast when they designed the i30N. This hot hatchback comes in two versions, and both have a 2.0-litre turbocharged petrol engine that has an output of 202 kW and 353 NM. Don't worry, it's not just the engine that's too good to be true; the interior design is on a league of its own. One thing that will get everyone's attention is the front headlamps as they have a black bezel. It also has an aggressive rear bumper and aerodynamic spoilers with 19" alloy wheels.
Volkswagen Golf GTI TCR
As we all know, Volkswagen has always delivered the best quality in vehicles. They know how to make their vehicles look appealing to any driver. Unfortunately, the new kid on the block will only be available in March 2020, so you will have to wait a little longer. The Golf GTI TCR has a 213 kW and 380 Nm punch from its 2.0-litre petrol engine; guaranteed to make a sweet ride. Another plus for this Volkswagen design is that it has a seven-speed dual-clutch transmission and goes from zero to 100kph in 5.6 seconds. The GTI TCR won't come cheap, but it is worth every penny. At the moment, there are only 300 Volkswagen Golf GTI TCR models that will be coming down to South Africa in the first quarter of 2020. So if this is the vehicle you want, keep your eyes peeled and don't miss out!
Renault Megane Trophy
Renault has been known to design fierce-looking vehicles, and this flagship design doesn't disappoint. Also known to have a "sporty cockpit", the Renault has a gorgeous interior that has a sporty element to it. The Renault Megane Trophy has been designed to achieve performance that can handle any challenge that comes its way. It has a four-control technology system that has an incisive steering and optimal road-holding and surefooted drive, leaving you in full control of the road. When driving at a slow speed, the system can turn the rear wheels in the opposite direction than the two wheels in front. At 100kh/h, all four wheels are able to turn in the same direction. Now, if that's not cool, then we don't know what is.
Mini JCW GP
If you're a die-hard Mini fan, then this is the perfect fit for you. Packed with a powerful engine, it has 225kW and 45Nm from its 2.0-litre, four-cylinder turbocharged engine. And, the Mini is one of the fastest vehicles in the market right now with a 5.2 second sprint time when driving at 0-100km/h. The Mini JCW GP is for car owners who are looking for a car with a subtle beauty, but also one that is lightweight and compact.
BMW M140i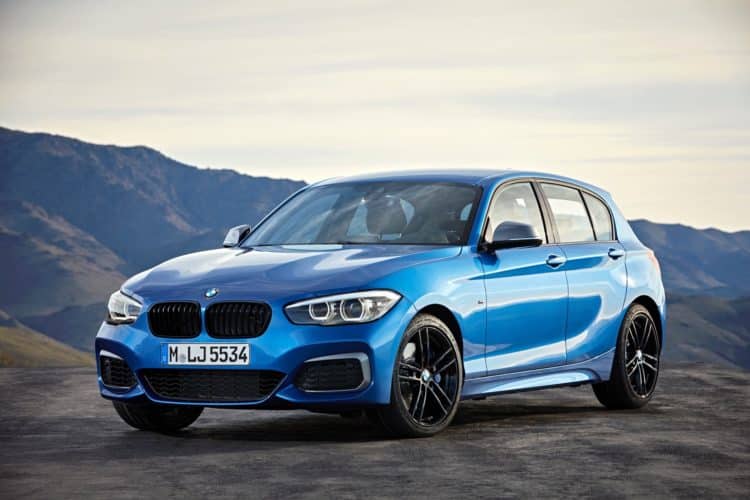 With this car, BMW promised to produce a vehicle that gives you, the driver, "driving pleasure intensified". The BMW M140i will give you an unexplainable sensation when you're holding the steering wheel and pushing the accelerator pedal. And, they aren't lying, the M140i has six turbo engines making it a sweet rider to handle in the bends. If you've always been a BMW fan, then this is definitely for you.
Honda Civic Type R
If you're looking for a hatch and sedan crossbreed, then say hello to the Honda Civic Type R. The new version cannot be better; it provides ultimate comfort and driving dynamics. The vehicle's interior is subtle but stunning, allowing the beauty of this car to make everyone's head turn.
Mazda 2
This may be a 2019 vehicle, but it is still one of the hottest hatchbacks to date. This is perfect for Mazda lovers who are looking for a simple model that feels familiar. The Mazda 2 offers riders a smooth driving experience, and it doesn't use too much fuel. This is one of the reasons why it still stands out even in 2020. The Mazda 2 has a 1.5-litre four-cylinder engine, and although it may not have the same amount of power as the ones mentioned previously, it still holds itself and will still give you the pleasure you're looking for when driving.
Volkswagen Golf 8 GTI
So, you may be wondering why the Volkswagen Golf 8 GTI is last, well, this is because the vehicle still has to be revealed. The Volkswagen Golf 8 GTI is set to launch in South Africa in the fourth quarter of 2020. But, as we have come to see with each release by Volkswagen, it will be a vehicle that will turn heads. So, keep a lookout for this baby in the year.
So what car are you buying?
Over the years, the car industry keeps getting better and better, releasing hatchbacks that have exceptional power, style and comfort. They truly aren't making it easier for car buyers. So, now it's up to you to decide what kind of car you are looking for and what speaks to you. While they are pricey for most South African buyers, a second-hand is your best choice. Luckily for you, you can find many cars for sale in South Africa that are still in great condition and will bring you many happy kilometres. So, search online and look for the vehicle that speaks to you and your pocket.