The shares of MTN Zakhele Futhi debuted last November on the JSE. Instead of making investors smile from ear to ear it unleashed disappointment as the shares traded below its net asset value.
For more read: MTN Zakhele Futhi Investors Have Reasons to be Disappointed
MTN's Zakhele-Futhi is a ring-fenced special purpose vehicle aimed at facilitating investment by previously disadvantaged South Africans in MTN Group (MTN).
It holds about 77 million shares in MTN, amounting to 4% of MTN's issued share capital.
It also has about 89 000 shareholders holding 123.4 million MTN's Zakhele-Futhi ordinary shares.
The MTN's Zakhele-Futhi shares are tracking the performance of MTN Group.
Unfortunately, MTN has ended and started the year on the bad note.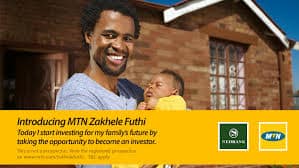 On Tuesday, MTN vowed to defend itself against lawsuits alleging that the company paid the Taliban for protection, providing the insurgency with money that was used to attack and kill U.S. troops.
Africa's and the Middle East biggest mobile phone operator faces a lawsuit filed United States District Court for the District of Columbia on Friday, 27 December 2019, for violation of the anti-terrorism act. For more read: MTN To Defend Itself Against US Lawsuit for Alleged Funding the Taliban
This case will likely to have an impact on MTN' share price as more details are disclosed closer to a court hearing or during the hearing.
MTN Zakhele Futhi board has directed its shareholders to MTN statement on the complaint about the violation of the anti-terrorism Act. For more read here.
The company also alerted investors about MTN's progress in selling its non-core assets.
For more read: MTN Sells Ghana and Uganda Tower Assets For R7.3bn
MTN announced on Thursday it has concluded an agreement to dispose of its 49% equity holdings in the Ghana and Uganda Tower Company investments to a subsidiary of American Tower Company for $523 million, approximately R7.3 billion.
The company added that its Asset Realisation Programme (ARP) in March 2019 which aims to simplify its portfolio, reduce debt and risk, improve returns and realise proceeds of at least R15 billion over three years.
That said, MTN shares are likely to take a hit as US-Iran tension revs up.
The tension is occupying a global centre stage after the killing of Iranian General Qassem Soleimani.
The news of the assassination of Soeimani would spook investors in MTN who have grappled against the challenges the mobile phone operator has experienced in Iran in 2018.
South African-based MTN owns 49% stake in MTN Irancell, a joint venture with Iranian government-controlled consortium. For more read: US-Iran Tension Compound MTN's Woes in Risky Markets
The newly listed MTN's Zakhele-Futhi will be listed for a minimum period of five years, until 25 November 2024.
The JSE's Empowerment Segment was established in 2015 for the listing of BEE securities and provides previously disadvantaged South African shareholders with a platform to trade their shares on one of the best-regulated exchanges in the world. The segment has a market capitalisation of R2,7 billion.