OLX Group (OLX), a Prosus' classifieds business, is investing $400 million (R5.9 billion) in online car marketplace Frontier Car Group (FCG).
The transaction will result in OLX becoming the largest shareholder in FCG.
FCG is a Berlin-based automotive marketplace group founded in 2016.
It develops, launches, and operates online and offline used-car marketplaces within high-growth market economies, with operations in over 10 countries and 5 continents. In these marketplaces, FCG enables buyers and sellers of cars to transact in trustworthy and transparent ways through technology, infrastructure, access to capital, and innovative business models compared to otherwise complex systems.
OLX, the fastest-growing global classifieds group, first invested $89 million (R1.3 billion) in FCG in 2018, providing capital for the Berlin-based start-up to enhance its services and expand to new geographies, including the acquisition of WeBuyAnyCar in the United States.
Both companies currently work together in Latin America, Asia, and Poland, where, collectively, nearly 30 million used cars are sold annually – more than double that of China.
Prosus said the R5.9 billion deal consist of a primary injection of capital in FCG and the contribution of OLX's joint-venture shares in India and Poland, as well as the acquisition of shares held by other investors, founders and management, subject to a tender offer process.
Regardless of the uptake by investors in the tender process, the transaction will result in OLX Group becoming the largest shareholder in FCG, said Prosus.
"The deal will strengthen the already successful partnership between the two companies and help to accelerate FCG's ranking to one of the top five car marketplaces worldwide," the company said.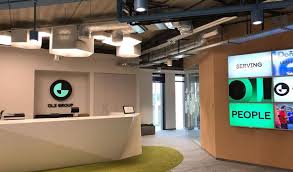 Martin Scheepbouwer, CEO of OLX, said together with FCG, OLX is aiming to build the leading global used car marketplace, offering a premium and convenient service to millions of car buyers, sellers and dealers.
"We're in a unique position to accelerate the expansion of this platform worldwide. Our experience in India is a great proof of concept, where within the space of a year, our joint venture has already increased the number of stores threefold, with car purchase volumes continuing to grow by 10% month-on-month."
FCG is led by 26-year old co-founder and CEO Sujay Tyle, who was previously COO of Hired.com; former Millicom investment director Peter Lindholm; former Auto1 Engineering Director, Andre Kussmann; former Avito COO, Eyass Shakrah; former Auto1 Finance Lead, Peter Malmqvist; and former Celmedia and Azumi co-founder, Ricardo Donoso.
FCG has raised more than $150 million (R2.2 billion) of equity capital since its inception just three years ago from OLX, TPG Growth, and Balderton Capital.
Tyle said FCG has nearly tripled performance across every key metric since the first OLX Group investment less than 18 months ago and has expanded to four new countries in that time.
"This is a testament to FCG's team, the ripe market opportunity, and the results of early integration with OLX in our key markets," he said.

"Together with OLX and Prosus, we are aiming to revolutionize the used car market in several emerging and developed economies by adding trust, transparency and a comprehensive suite of services to all participants in the ecosystem".
OLX Group is the world's fastest-growing marketplace network, serving more than 350 million people every month. It builds leading destinations for buying, selling, and exchanging products and services, operating more than 20 consumer brands across five continents, including Avito, letgo, dubizzle, OLX and many more.