(MTN updates figures of mobile money jobs to 400, 000 direct jobs instead of a million)
The ripple effect of mobile money is changing the lives of people in Africa and beyond.
"We estimate that the MTN mobile money ecosystem has contributed to the creation of 400 , 000 jobs across our footprint," MTN Group said in an article published as part of the company's launch of "We're good together" initiative. For more read: Everyone Deserves the Benefits of a Modern, Connected Life, Says MTN
This initiative is aimed at demonstrating how, in partnering with our host countries, we can change lives by improving digital access, driving financial inclusion, empowering and enabling SMEs, creating jobs and broad community development, among many others.
The GSMA reports that more than a decade into the creation of mobile money, transactions to the value of $1.3 Billion per day were done in 2018.
A typical active mobile money user transacts to the value of $206 per month. This number is expected to grow as the adoption of mobile money is growing by 20% every year.
"MTN is proud to play a part in financial transformation on the continent, ensuring that our subscribers have access to a mobile way of managing money where traditional institutions are unable to assist," said the company.
With the rise of mobile money, came the demand for merchants.
There are 120 000 MTN mobile money merchants in Africa which imply 120 000 businesses have been able to increase their revenue, said the company.
"By accepting digital payments and bringing a digital element to traditional brick-and-mortar businesses, Mobile Money can play a central role in empowering entrepreneurs."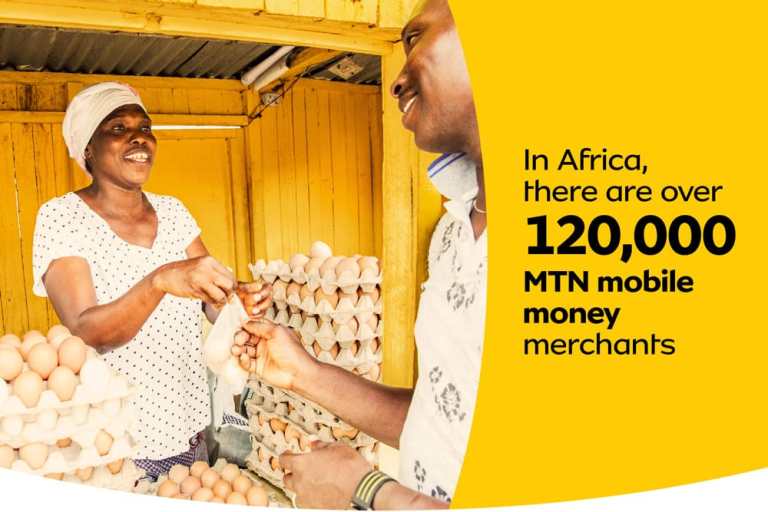 Mobile Money provides two streams of financial empowerment. The first is that with a small sum of cash and a mobile phone, the youth which make up the majority of Africa, can become Mobile Money agents.
"Today MTN Mobile Money is working with more than 400,000 single agents, who in turn employ other people."
Mobile money is giving entrepreneurs a chance to start and grow their businesses. With more successful businesses, come more opportunities for employment.