MTN South Africa announced on Wednesday the launch of the 80GB Mega Deal at R299 per month.
The mobile phone operator said the Mega Deal promotion is effective 1 August to 31 August 2019.
It said that customers who sign up, or upgrade on the My MTNChoice 10GB data plan will receive 80GB Data (40GB Anytime + 40GB Night Express) every month for 24 months.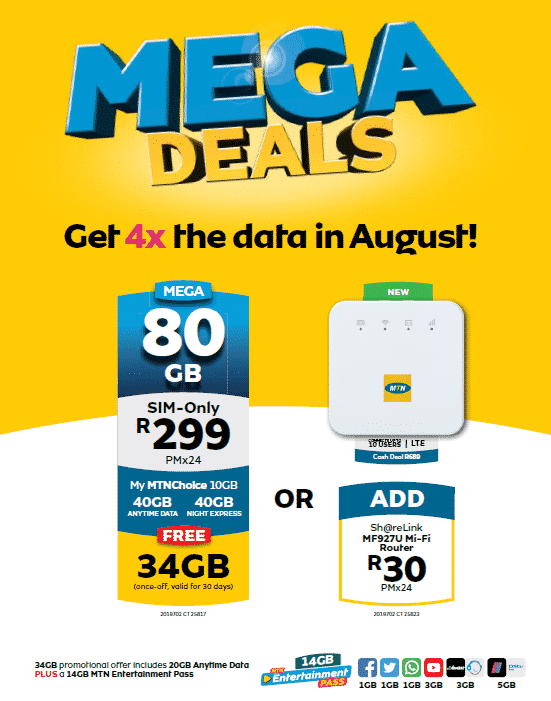 In the first month of the customer's contract, customers will also benefit from an additional 20GB promotional data and the 14GB Entertainment Pass.
The Entertainment Pass includes social and content streaming data.
MTN added that customers have an option of taking the offer as a SIM only or with a device, at an additional cost.