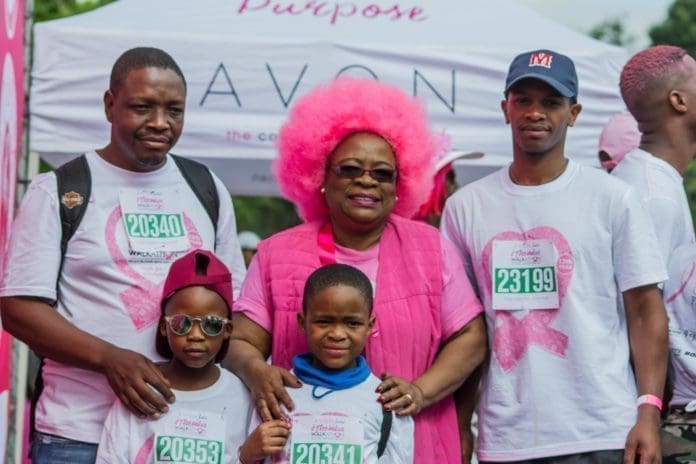 Avon Justine has announced that it will once again host the popular iThemba walkathon in partnership with the Cancer Association of South Africa (CANSA), Wings of Hope and Look Good…Feel Better on Sunday, 20 October 2019 at Marks Park in Johannesburg.
With a record 29 000 participants, the event remains the largest breast cancer education and awareness walk in over 50 countries in which Avon operates. Now in its 14th year, the cumulative distance walked by participants over the years amounts to an incredible 7.4 million kilometres, which is equivalent to circling the earth over 10 times!
Online registration for the event will open on Tuesday, 2 July.
Participants need to pre-register on www.ithembawalkathon.co.za or register manually at a participating Sportsman's Warehouse. Registrations should take place before the 10th of October 2019. Tickets will not be sold on the day of the event.
The iThemba Walkathon is one of Avon Justine's signature events and forms part of the company's breast cancer promise to ensure that no South African woman is left in the dark about breast cancer.
Through the iThemba Crusade of Hope, Avon Justine has raised over R23 million towards breast cancer education and reached nearly two million women through awareness programmes in partnership with strategic NGO Partners.
"We are delighted and humbled to host the 14th edition of the iThemba Walkathon. This initiative gives expression to Avon Justine brand promise to #stand4her by enhancing her earning potential and through our philanthropic programmes," says Bridget Bhengu, Corporate Communications Director for Avon Justine.
"Breast cancer affects 1 in 26 South African women and worryingly only 43% of women are confident that they could correctly identify the top ten symptoms of the disease."
According to a study conducted by the Avon Foundation in four countries including South Africa revealed that 60% of women are too embarrassed to seek medical help when they notice changes in their breasts.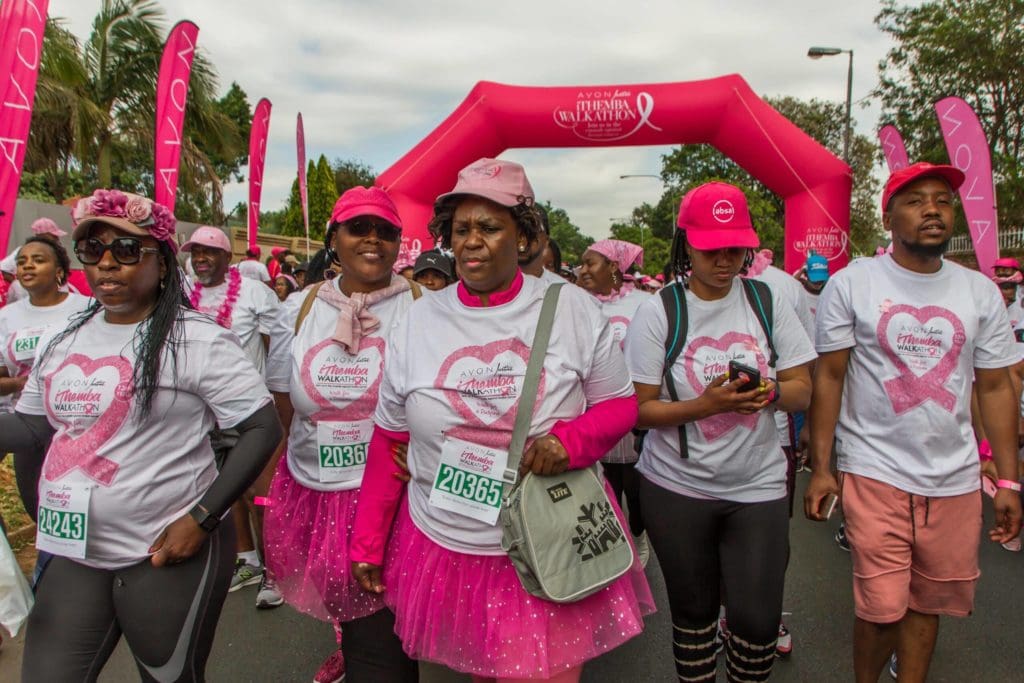 "The need for education and massive awareness around the disease is the reason events like the iThemba Walkathon are critical. These events equip women with adequate knowledge proactively, they empower women to select screening options that are suitable for them," adds Bhengu.
Studies have shown that where breast cancer is detected early, there is over a 90% chance of survival.
The iThemba Walkathon promises to be even bigger and better this year, with media partners Kaya FM, Caxton and other influential personalities throwing their weight behind this year's event.
Companies and organisations can purchase suites for their employees and stakeholders by contacting the event organisers through www.ithembawalkathon.co.za.
"We are appealing to the public to register early to ensure they don't miss out on being part of an epic experience as we are limiting tickets to just 26 000 participants this year. Additionally, only the first 19000 participants to register will receive the event t-shirt with their customary Avon Justine goodie bag.  Participants will also qualify to win free products such as smartwatches and other items when they are amongst the first 10 000 people to register," Bhengu said.