Entrepreneur Paula Sartini would love to see users of search giant Google and other platforms use her company's solutions to make brand management easier in the digital world.
Her products are already available on a cloud based add-on application that pairs with Microsoft's Office Suite.
"The idea that you can go to any device and login to have everything you use to have on a laptop, that's pretty cool," says Sartini, founder and chief executive officer at BrandQuantum, in an exclusive interview with Techfinancials.co.za.
"That's the part we are working on to make sure our products are available through the web interface, no matter what platform it is accessed from"
Sartini says her company's development map aims to shift from a desktop solution to working across all platforms.
"So, besides the Microsoft's Office Suite we will be in a Gmail, Google Docs as well this year and integrating with other platforms as well."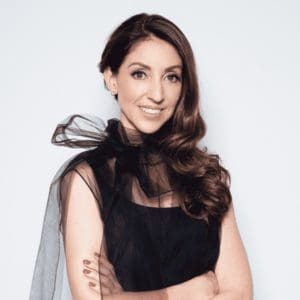 Sartini is a highly-experienced brand management executive.
She not only wants to work with established enterprises but also with start-ups and SMEs (small medium enterprises).
Her ambition is to support these firms with solutions to deliver a consistent brand experience, which will, in turn, have a positive impact on any company's bottom line.
BrandQuantum packages more than 20 years of branding experience into "online training software" tools that integrate seamlessly into Microsoft Office to help businesses overcome their branding challenges in the digital age.
The South African based firm is making its clients' employees brand ambassadors with easy and efficient access to branded documentation and communications.
These tools enable employees to deliver a consistent brand experience at every customer touchpoint.
BrandQuantum is expanding its brand management solution to all devices.
"Whether they (clients) are creating something on the phone or laptop or desktop that shouldn't affect the output. They should be able to create consistency no matter what device they are coming from," says Sartini.
BrandQuantum's embedded encryption and verification tools provide added peace of mind that its client's communications are always secure.
The company's brand consistency software suite that addresses many of the brand consistency and brand security challenges that companies face today is most used by financial services firms that are supporting BrandQuantum.
Sartini said the company's main clientele has been in the financial services space.
BrandQuantum Eyes Growth Opportunities in SMEs Market
Asked who BrandQuantum's key clients are, Sartini said: "Nedbank Group … they are one of our key clients and have been a supportive client."
Sartini said the cloud-based platform for the company's brand consistency solution, BrandQuantum, was getting a growing awareness from the SMEs market.
"The SMEs market wants to get to a level of professionalism that we are able to give to big corporates; by that, I mean creating this brand consistency platform. So, you know smaller organisations want to leverage that."
On SMEs market excitement, Sartini said: "What's exciting is about giving the masses solutions that are good enough for big corporates that can put them on a level playing field. That's the beauty of the space we are in.
"I mean in the past, it was the big that won, but now is the nimble and quick that get there. We can help SMEs to compete on an even kiln if you like – put them on a similar footing, giving them tools that bigger organisations have been able to leverage."
BrandQuantum's BrandOffice is an add-on application for documents created within the Microsoft Office suite.
It ensures that all your branding, banner, formatting, and corporate identity specifications are automatically applied uniformly across all your business documents.
If the user is creating documents in MS Word, MS Excel, or MS PowerPoint, BrandOffice provides a single toolbar that enables the user, at the touch of your mouse, to apply logos, colours, fonts, and illustrations quickly, uniformly, and consistently.
What's more, the BrandOffice toolbar can be customised to accommodate as many brands as required.
The South African-based start-up is planning to scale up the business and is moving into new offices to accommodate its growth.
"This next phase is scaling up quickly on the back of bigger financial services clients, who have a lot of users. We are talking about our user base growing 20-fold over the next 12 months," said Sartini.
She would not be drawn into revealing how many users her company has.
The company's solutions seem to encroach on Microsoft and Google territory, which might attract a hostile takeover bid from both global giants.