BMW says more than one in ten MINI customers opted for the fully-electric MINI: the MINI Cooper SE, which sold 34,851 units in 2021.
The MINI brand delivered 302,144 vehicles to customers last year – 3.3% more than in 2020. Around 17% of these vehicles had an electrified drive train. More than one in ten MINI customers opted for the fully-electric MINI: the MINI Cooper SE (34,851 units).
The MINI Electric is the MINI family's highest-volume model and was a driving force for the brand in 2021, delivering growth of 98.2% worldwide.
"With a planned realignment of the model range, expansion of production capacity and development of new target groups and markets, the MINI strategy will remain focused on successful, profitable growth going forward," said BMW.
BMW added that its sales of fully-electric vehicles more than doubled to 103,855 units.
"Despite supply bottlenecks and the continuing coronavirus pandemic: We achieved a strong sales performance in 2021, thanks to a powerful operational performance and stellar product line-up. Our brands reported numerous all-time best sales results around the globe – spearheaded by the BMW brand, which is number one in the global premium segment," said Pieter Nota, member of the Board of Management of BMW AG responsible for Customer, Brands, Sales.
"With more than 100,000 fully-electric vehicles sold last year, ramping up electromobility was our clear focus."
BMW Group well positioned to continue profitable growth in 2022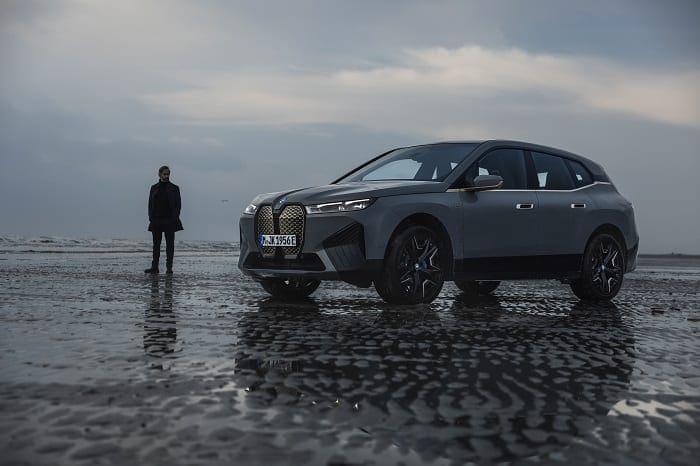 The company is optimistic about the current year.
"In 2022 we want to continue our profitable growth and we will systematically expand our range of fully-electric vehicles. We have set ourselves particularly ambitious growth targets in this area and aim to more than double our sales of fully-electric vehicles from last year," Nota added.
With 37,939 BMW iX3 vehicles sold in 2021, about one in ten BMW X3 vehicles delivered to customers worldwide was fully electric. During this same period, one in three customers worldwide who bought a MINI 3 door model opted for the model's fully-electric variant* (34,851 units). At the same time, the BMW i3, the world's only fully-electric premium vehicle in the compact segment, continued to grow in its ninth year: With 28,216 vehicles sold, 5.4% more BMW i3 vehicles were sold than in the previous year.
The BMW Group released two key innovation flagships, the BMW iX and the BMW i4, onto the market late last year. In 2022, the company will further expand its electric line-up with fully-electric versions of the BMW 7 Series and BMW X1 and, in 2023, the high-volume BMW 5 Series. These will be joined by other models, including the successor to the MINI Countryman and the all-electric Rolls-Royce Spectre.
By 2023, the company will have at least one fully-electric model on the roads in about 90% of its current market segments. Over the next ten years or so, the company plans to sell a total of about ten million fully-electric vehicles.
The MINI brand's product range will be exclusively all-electric by the early 2030s, while Rolls-Royce will also be an all-electric brand from 2030 onwards. All future new models from BMW Motorrad in the field of urban mobility will be fully electric