iStore announced that customers now get up to R15 000 cash back into their pockets when trading in to upgrade their cellular contract to iPhone 13 on Vodacom, MTN or Telkom. Contract pricing for iPhone 13 range is now available nationwide in-store and online from 8 October 2021, starting at R699 pm.
Up to R15 000 cash back for trade in – For the first time, customers get up to R15 000* cash back – into their account – when trading in their current iPhone to upgrade their cellular contract at iStore. Customers can take their current iPhone to iStore for evaluation and get up to R15 000 back into their pockets, to use on whatever they want. More information on trading in is available at https://www.istore.co.za/trade-in.
iPhone 13 contract upgrades available online, no matter where you signed up – For contract upgrades or new contracts on Vodacom, MTN or Telkom, iStore customers are able to conveniently submit the required paperwork online to avoid queues in store. Once the contract has been finalised, customers will have their phones delivered directly to them free of charge.
Save money monthly by trading in your current iPhone when upgrading to iPhone 13 – Customers can pay less per month for their Vodacom, MTN or Telkom cellular contract when trading in and upgrading to any new iPhone in-store. Customers can trade in their current iPhone at iStore, from iPhone 7 through to iPhone 12 and save up to R480 a month on their iPhone 13 cellular contract.
iStore offers new contracts and upgrades from Vodacom, MTN and Telkom – regardless of where the contract was initiated – both in-store and online.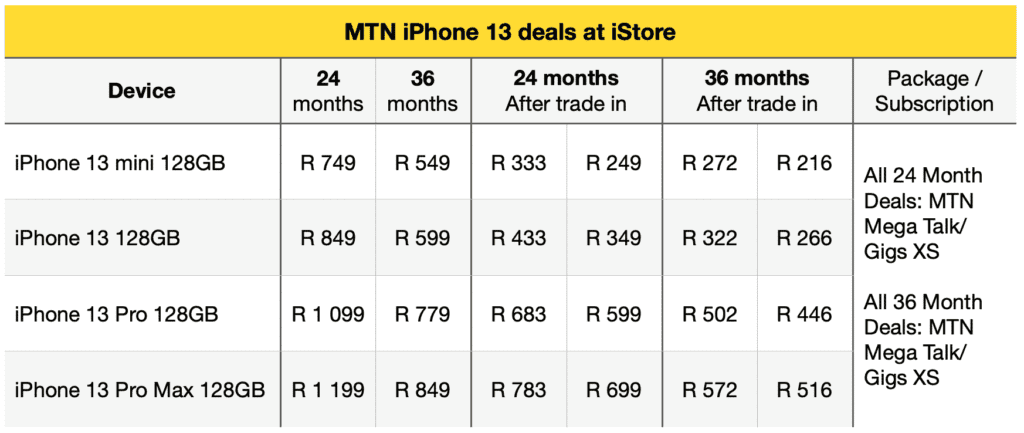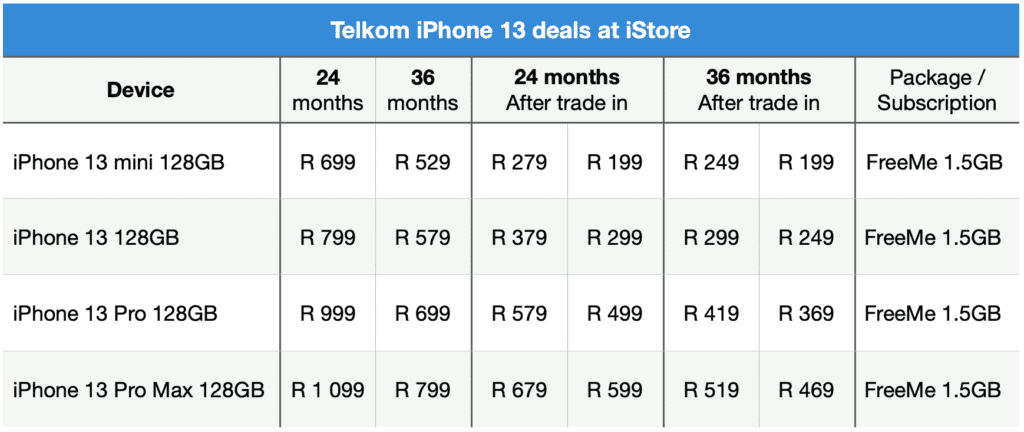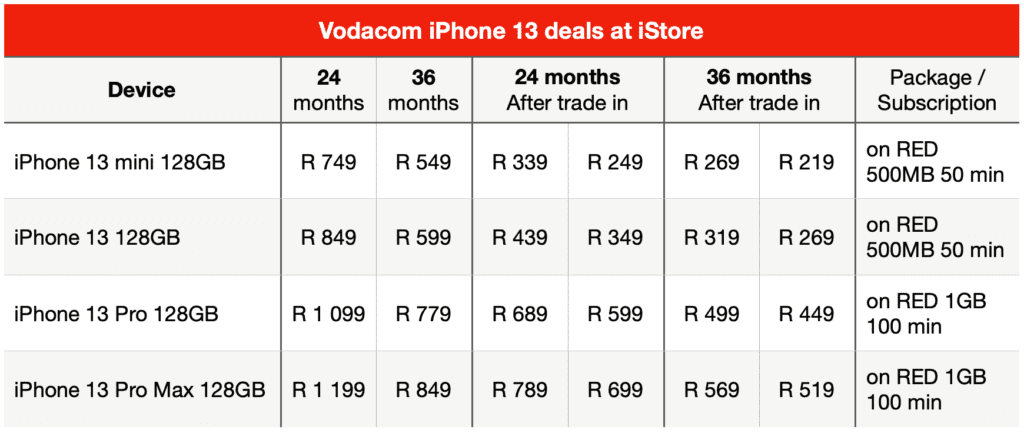 Also read: iStore Queens Hotel V&A Opens in Cape Town as Flagship Store