The Transport Sector Retirement Fund (TSRF) has a bold vision for its first integrated and sustainable township investment.
The TSRF plans to build a new township that would bring development, economic upliftment, a better life for all, and growth in the fund's assets.
Construction of the new R2.7 billion township, known as Lethabong, will restore dignity to the people of the Vaal through building decent houses.
The new township is being built in Sebokeng near the industrial cities of Vanderbijlpark and Vereeniging.
A South African National Treasury report shows city performances were being held back by various structural constraints.
These setbacks include inadequate infrastructure, institutional weaknesses, and the cities fractured physical form.
Additionally, the long distances between places of work and residence make urban labour markets less efficient.
As a result, poor black communities are marginalised, and their transport costs take up a huge portion of their income if they have any.
The construction of the integrated township development will go some way to soothe the spatial scars of apartheid.
The Economic Development Managers' Forum (CEDFM) report by the Treasury acknowledges the role of cities – specifically the country's eight metros – in supporting the national economic recovery.
TSRF wants to invest in building modern integrated townships, shopping centres, proper roads infrastructure, public transport, and communications systems.
Such developments would benefit TSRF members that live in these communities.
Through the Sagole Housing Fund, TSRF is building Lethabong, a new township with mixed-used developments to offer convenience.
The first phase of Lethabong township is built on 236 hectares with mixed-use to develop integrated, affordable housing, including RDP, Finance Link Subsidy Programme (FLISP), Social Housing, and Gap Housing.
The project to build 4 562 houses will cost R1.5 billion.
The Sagole Housing Fund is also developing additional 50 hectares at Lethabong with mixed-use development for integrated, affordable housing, including FLISP and Gap Housing.
Phase two will cost the Sagole Housing Fund another R1.2 billion and build additional  1 200 houses.
"We are working through the Sagole Housing Fund to harness the potential of Sebokeng by building an integrated suburb that will be a significant contributor to its economy and development of the Vaal township," says Joe Letswalo, TSRF Principal Officer.
The TSRF emphasises integrating environmental, social, and governance [ESG] factors in measuring the sustainability and ethical impact of any investment, which helps determine the investment's future financial performance.
"The integration of ESG factors into our investment strategy is one of the main reasons we invested in the Lethabong integrated township," says Letswalo.
"The investment will improve the lives of our people in communities and ensure money of our members develops the marginalised communities and generate better returns for our members retirement savings."
Letswalo said Lethabong will have 3 200 houses integrated into schools, churches, health care facilities and shopping centers when it is complete.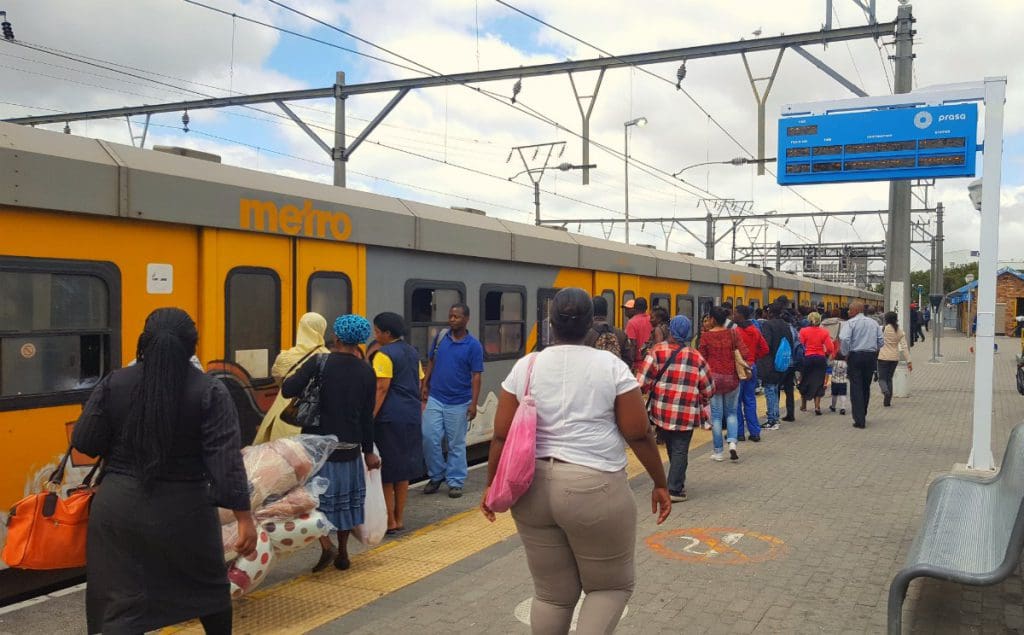 TSRF is considering a partnership with the Passenger Rail Authority Agency (PRASA) to bring a railway line with Metrorail to Lethabong in the future.
"We are engaging with PRASA on this, and hopefully, their growth strategy is part of empowering our community," said Letswalo.
Also read: MTN invests R2.6m in the Vaal