The biggest heists do not involve physical contact or criminals gunning down their victims but the art of using technology to scam investors.
Africrypt – A cryptocurrency trading platform insists that hackers snatched R54 Billion in crypto wallets. This mirrors a South Korean incident whereby on March 29, 2019, Bithumb, a cryptocurrency exchange argued that they were hacked and further implicated insiders. $20 million worth of cryptocurrency tokens were estimated to have been extorted.
It has become evident to us that there are two firms across industries  – ones that have been hacked and those that are going to be hacked.  PwC's study reveals that 9 out 10 executives have changed their cybersecurity strategy because of the pandemic but many questions remain unanswered. We contest that these global concerns can further be investigated through these questions.
What can the SolarWinds attack teach startups and large corporations about the value of strategic partnerships?
What costs are associated with a cybersecurity breach?
What have executives learned about remote working and cyber risk management?
SolarWinds and the case for strategic partnerships
In 2020 the United States of America endured the largest security breach in modern history- the state and top businesses such as Cisco, Intel, Microsoft, and over 100 others were allegedly hacked by Russian security agents.
Hackers invaded and cracked into Texas-based SolarWind's systems and augmented malicious code into the company's software system  "Orion" which is utilized by 33 000 customers to manage IT resources.
In March 2020, SolarWinds released software updates to its customers that encompassed the hacked code. The code created a backdoor to customer's information technology systems and was used to install malicious hardware. Hackers successfully extracted and spied on major  US trade secrets.
Companies must prioritize collaboration and continue to fund events like Hackathons to scrutinize these issues within the realms of innovation.
Hackers rely on their underground networks to exploit vulnerabilities by sharing knowledge and expertise. Companies are often playing catch up.  The defence strategy needs to be inclusive of multiple stakeholders internally and externally.
Ashanti Ai was crowned the inaugural winners alongside Isazi for research and design solutions in the hackathon by IFWG for data collection, financial crime surveillance, managing asset risks in cryptocurrency, and predictive analytics. The strategic partnerships added to our agility.
Preparing for an unseen storm
Research by SABRIC, the South African Banking Risk Information Centre discloses that cyberattacks cost South Africa more than R2. 2 billion a year and are on the rise. The existing literature suggests that there is low comprehension about the monitoring of the costs associated with cybersecurity breaches and no unified way of estimating costs.
International market firm  Ipsos indicate  41  cost variables that can be analyzed to comprehend the result of a security attack on the bottom line. We assert that these variables are useful but consecutive. Cybersecurity breaches increase additional operating costs and often prediction tools are not sufficient to account for all the financial and economic damages. The lack of talent in the cybersecurity industry and the rising creativity of hackers mean that it will take numerous years to make this problem go away if it ever does.
The challenges with remote working.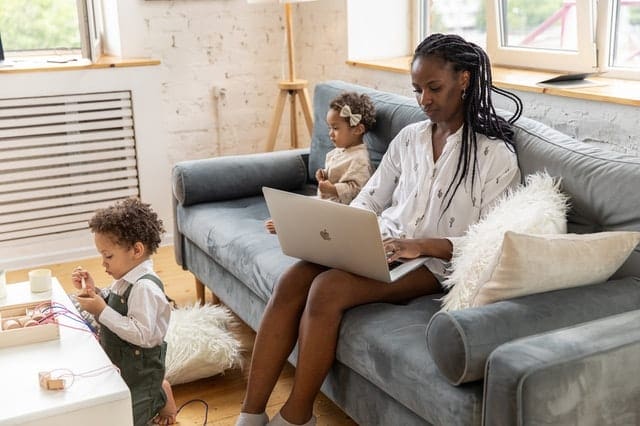 Remote working conveys that companies are likely to be hacked because the technology infrastructure that is used has well-known vulnerabilities particularly in emails, VPN, and remote desktops. Over the years, the attacks have become sophisticated and include criminals interfacing with victims through tactics such as spear phishing- the fraudulent exercise of sending emails ostensibly from a  trusted sender to induce and lure targeted people to reveal confidential information. Colloquially, this can be classified as a variant of a 419 scam.
Cybersecurity risk management in the wave of Mergers and Acquisitions  
Cybersecurity risk management is the process of determining the risks that your organization is likely to face and then prioritizing and selecting the security control technologies, best practices, and policies to reduce or mitigate these risks. Ashanti ai's market research reveals a strong correlation between mergers and acquisitions and the likelihood to be hacked.
Just like how no amount of auto insurance can guarantee you won't get into a car accident, no organization can eliminate every vulnerability in their system or barricade all cyberattacks. Cybersecurity risk management supports organizations to address the risks that are of the most potential collision on their operations.
The useful your data about the threats most likely to wreck your organization and the vulnerabilities that exist in your infrastructure, the sufficiently you can reduce risk and optimize outcomes in the event of security incidents
Chief Executive Officer and Head of Market Intelligence, Takalani Madzhadzhi (FASSA) and  Thabiso Bhengu