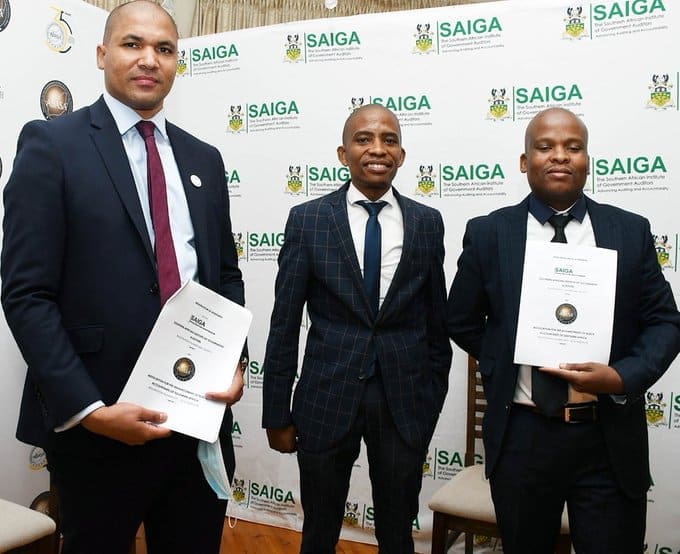 The Southern African Institute of Government Auditors (SAIGA) has signed a Memorandum of Understanding (MoU) with the Association for Advancement of Black Accountants of Southern Africa (ABASA).
The MoU is a means to help bring about transformation in the state of skills readiness in the South African public service sector.
It is also aimed at helping with capacity challenges in the public sector, provide government officials, members and associates with access to a broader base of training and development courses, programmes, workshops, seminars, conference, research, and related activities.
Some of the skills programmes including continuous professional development (CPD) through short courses, training on government auditing and accounting specialised programme qualification, certification programmes for the Registered Government Auditor (RGA) professional designation, technical advice and guidance in accounting and auditing specifically for the public sector space and training through SAIGA's training academy which supports the state with capacity development programmes.
As part of the agreement, members and associates of the two institutions will attend all courses, programmes, workshops, conferences, seminars and related activities offered or hosted by ABASA or SAIGA, including the recently announced SAIGA Annual Conference to take place in November this year.
"Our vision is to be a leading professional organisation that pursues a collaborative approach and leverage the combination of core competencies of its stakeholder to increase member value in addressing needs of our professionals," said SAIGA, CEO Russel Morena.
"As such, from a SAIGA's perspective, this partnership with ABASA will help contribute towards upskilling individuals to be more accountable in their roles in the public sector. This Memorandum of Understanding (MoU) will also help enhance the visibility of both institutions to the broader public. Through this agreement, members of ABASA are eligible for training and exclusive access to SAIGA programmes and events."
Speaking on behalf of ABASA, party president Ashley Dicken said: "Through the collaboration, ABASA aims to up-skill and empower members and associates with latest quality training which cut across different sectors, with the tools they need to succeed in the current work environment.
"We are pleased to be a part of this initiative working in partnership with various stakeholders to provide development training services.
"The agreement came into effect yesterday, 26 May 2021 and will continue for two years from the commencement date."