Cool Ideas now has the fastest fixed broadband speeds in South Africa, a report by speed test service Ookla said Friday.
Speedtest Intelligence reveals the ISP was the fastest fixed broadband provider among top providers in South Africa in Q1 2021 with a Speed Score of 37.80.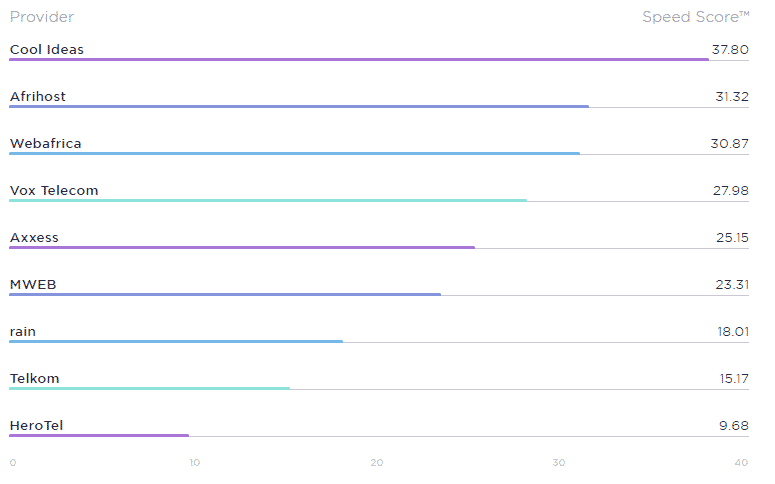 Cool Ideas was the fastest fixed broadband provider in South Africa with a Speed Score of 37.80, followed by Afrihost at 31.32 and Webafrica at 30.87.
Calculating mean latency for top fixed broadband providers in South Africa during Q1 2021, Cool Ideas had the lowest latency at 10 ms, said Oookla.
The ISP was started in 2011 as a hosting company and pivoted into the fibre-to-the-business market using DFA's network.
When Vumatel rolled out its first fibre-to-the-home network in Parkhurst in 2014, Cool Ideas was perfectly positioned to take advantage of this opportunity.
iT became the first ISP on Vumatel's network and connected the first home in Parkhurst in 2014.
They started to hand out flyers in the area to sign up new subscribers and grow its consumer ISP business. This worked out better than they could have imagined.
Since these humble beginnings Cool Ideas has grown to nearly 50,000 subscribers and over 100 staff members.
Their singular focus on fibre-to-the-home services helped them to maintain good service levels on both network performance and customer support during this growth.