The Cortex Group in South Africa says Artificial Intelligence (AI)-driven platforms can help transform health and financial wellness for everyone.
"There is a magnificent opportunity to create a scalable AI-driven platform for health and financial wellness for our people and the rest of the African continent and beyond," said Dr Jacques Ludik.
The founder of both the Cortex Group (and subsidiary Cortex Logic, which is an AI Engine for Business and developer of the AI-driven platforms) and Machine Intelligence Institute of Africa made the remarks on Sunday.
Speaking to TechFinancials via Microsoft Teams, Dr Ludik said his Cortex Group had developed an AI-driven wellness platform to respond to this significant opportunity that is also in line with his and the company's massive transformative purpose in using smart technology to help shape a better future for humanity. He is also the author of a book titled "Democratizing AI to Benefit Everyone" that will be published early in 2021.
The smart technology entrepreneur said the AI-enabled ultra-personalised wellness platform helps guide users towards better overall health and wellness choices.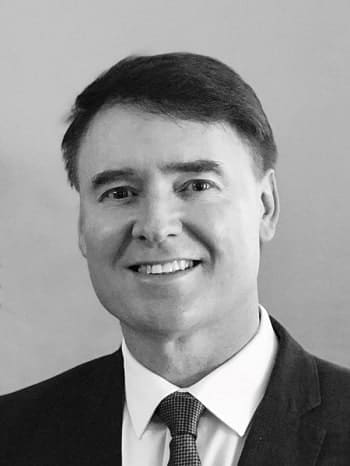 Dr Ludik explained that its AI-enabled, ultra-personalized health wellness platform, called Journey Wellness here in South Africa, provides real-time, relevant, on-demand and proactive guidance, advice, support and recommendations to help optimize a user's wellness whilst ensuring high standards of data privacy and choice.
The system makes use of the Cortex AI engine to build a holistic and dynamic 360-degree wellness profile and has an AI-driven personalized wellness coach that provides information and personalized advice, coaching and guidance with respect to healthy eating and diet, exercise and fitness, mental wellness and health with a specific focus on chronic lifestyle diseases.
Apart from having access to these deep domain knowledge on wellness-related knowledge bases and building up rich user interaction data and personalized context of the individual's wellness state over time, the platform connects with a spectrum of data sources such as digitized health risk assessments and surveys embedded within the platform, wearable devices, medical claims data, employee data, and other external health and wellness data. Each of these data sources are mined by the AI engine to enrich the individual's wellness profile, provide insights and predictive analysis. The more the user interacts with the wellness platform and its virtual coach, the better the system captures and learns the user's specific wellness profile and underlying dynamics to improve on the quality, proactiveness and relevancy of the personalized advice, coaching and guidance over time.
Several healthcare companies are still trapped in the past and not yet using AI, which has endless possibilities.
Cortex's health and financial wellness platforms aim for a significant impact in South Africa and the rest of the continent.
"We have the people, access to data, and smart technology to further enhance our wellness platforms that aims to help people with their financial and health wellness," said Dr Ludik.

"We want to democratise this and help with health and financial wellness."

"In South Africa, the health wellness opportunity alone amounts to billions of rand if done right," said Dr Ludik.

"We have created a platform that can deliver impact and a difference to people's lives."
The success of Cortex Logic's wellness platforms could see further developments that include international $-based funding and potential listing of the entity.
"Yes, apart from significant $-based funding there might be an opportunity to list Cortex Logic or the Cortex Group in the future. There is an opportunity to do that globally as well," said Dr Ludik.
He, however, cautioned that the latter is dependent on the successful roll-out of its health and financial wellness platforms in Africa and overseas markets. – lourie@techfinancials.co.za