Revue, a Dutch startup that allows users to publish and monetize email newsletters, has been bought by social media giant Twitter.
Twitter is where people go to see and talk about what's happening in the world. It's where writers, experts and curators – from individual creators to journalists to publishers themselves – go to share their written work, spark meaningful conversations and build a loyal following.
In a blog post, Twitter Product Lead Kayvon Beykpour and VP of Publisher Products Mike Park, said these writers and long-form content curators are a valuable part of the conversation.
"It's critical we offer new ways for them to create and share their content, and importantly, help them grow and better connect with their audience," they wrote.
To jumpstart these efforts, Twitter said it has acquired Revue, a service that makes it free and easy for anyone to start and publish editorial newsletters.
The financial terms of the acquisition were not disclosed.
"Revue will accelerate our work to help people stay informed about their interests while giving all types of writers a way to monetize their audience – whether it's through the one they built at a publication, their website, on Twitter, or elsewhere."
With a robust community of writers and readers, Twitter is uniquely positioned to help organizations and writers grow their readership faster and at a much larger scale than anywhere else, wrote Beykpour and Park in the blog.
"Many established writers and publishers have built their brand on Twitter, amassing an audience that's hungry for the next article or perspective they Tweet.
"Our goal is to make it easy for them to connect with their subscribers, while also helping readers better discover writers and their content. We're imagining a lot of ways to do this, from allowing people to sign up for newsletters from their favorite follows on Twitter, to new settings for writers to host conversations with their subscribers. It will all work seamlessly within Twitter."
Also read: Facebook News Launches In The UK, The Start of Global Investments In News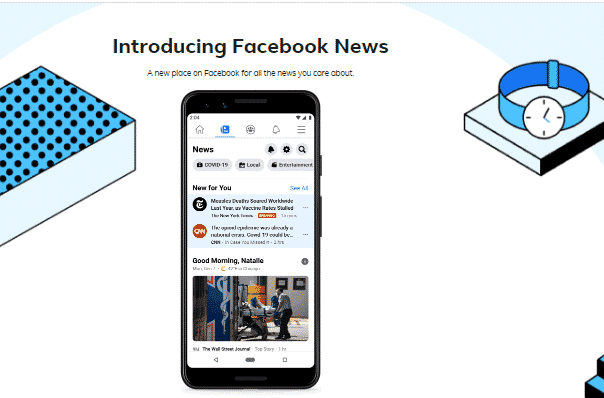 Facebook is taking a giant leap on how it works with the media industry as it launches its first Facebook News in the UK. This is Facebook's first market outside of the U.S. for its dedicated, curated news portal.
The portal will launch with a number of new partners, including Channel 4 News, Daily Mail Group, DC Thomson, Financial Times, Sky News and Telegraph Media Group. These are in addition to outlets already announced including The Economist, The Guardian, The Independent, STV and hundreds of local news sites from Archant, Iliffe, JPI Media, Midlands News Association and Reach as well as lifestyle outlets such as GQ, Cosmopolitan, Glamour, Vogue and many more.
With Facebook News, people in the UK will see the top headlines and stories of the day next to news personalised to their interests.