Vodacom has launched its latest "Red Hot Dealz", offering not-to-be missed super value SIM-only data bundles on a 24-month contract.
The Red Hot Dealz are available from 6 November until 6 December 2020.
The Vodafone-owned operator is offering a 50GB data mega-deal, consisting of 20GB of anytime data and 20GB of Night Owl data plus a free 10GB video ticket, for R199 per month over 24 months. Through this deal you stand to save R1 200.
The deal comes with a free Vodafone Mobile Wi-Fi Router if you extend the contract to 36 months.
See more Red Hot Dealz below and you can buy here.
15GB Data (5GB day +5GB night, plus 5G for video ticket) – R129 or 25GB Data (10GB day +10GB night, plus 5G for video ticket) – R149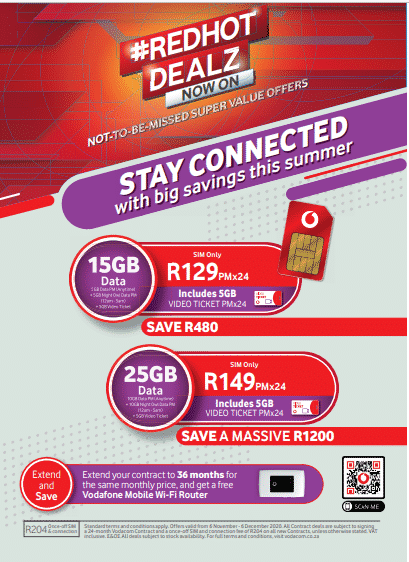 50GB Data (200GB day +20GB night, plus 10G for video ticket) – R199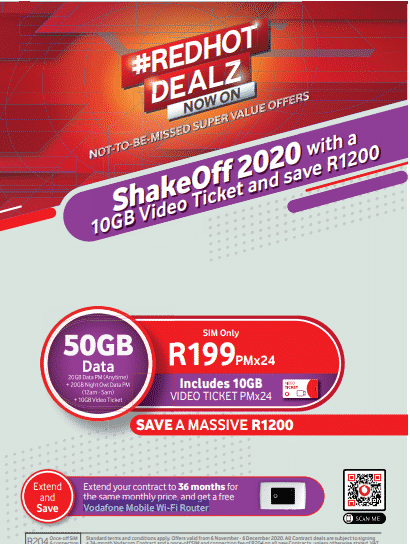 100GB Data (60GB day +30GB night, plus 10G for video ticket) – R299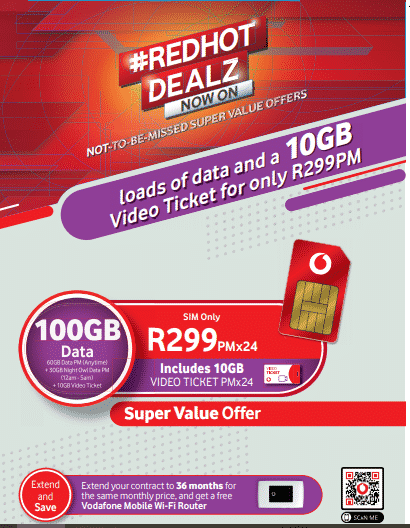 200GB Data (100GB day +100GB night) – R499, and 400GB Data (200GB day +200GB night) – R799