Global streaming service Spotify is announcing Telkom South Africa as the first local sponsor of the Discover Weekly playlists for South African users.
These sponsorship opportunities have recently expanded to additional markets across EMEA, including Austria, Belgium, Ireland, Poland, Portugal, Saudi Arabia, Switzerland and Turkey.
Tailored for each of Spotify's more than 299 million users every Monday, the Discover Weekly playlist is refreshed every week, and listeners love the weekly moment of musical discovery
. Spotify's fan-favourite Discover Weekly playlist, which this year celebrated its five-year anniversary globally and second-year anniversary in South Africa, helps Spotify users to discover new music based on their personal preferences, thereby maximising engagement.

Since Spotify unlocked the Discover Weekly playlists, advertisers can sponsor the hugely-popular personalised playlist as part of the Spotify Free experience.
Telkom South Africa is leveraging Discover Weekly to engage with their customers to spread awareness about their social bundle, giving users access to WhatsApp, Facebook, Messenger, Instagram, Twitter, LinkedIn, Snapchat, Pinterest and TikTok. Telkom customers can simply dial *180# and select Bundle Purchases then choose Social Bundles to stay on the pulse of social media.
Recent data has revealed that Spotify listeners globally have streamed over 2.3 billion hours of their personalised Discover Weekly playlist between 15 July 2019 and 25 June 2020, showing that it continues to keep them engaged year after year.
Advertisers can now own the personalised listening experience on Spotify Free and share their messages with multi-format ad experiences including audio, video and display to millions across the globe.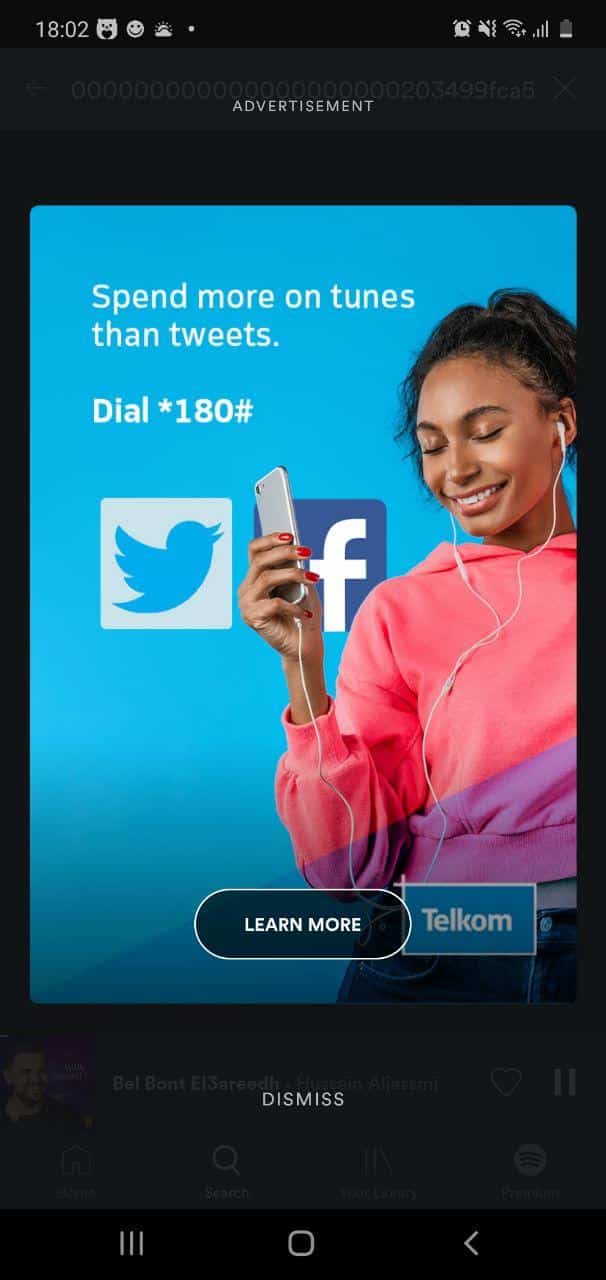 "Discover Weekly gives us, and any playlist sponsors, an opportunity to show users that we know them even better than they may know themselves," Rak Patel, Regional Head of Sales UK and Pan-EMEA, Spotify, said.
"At Spotify we are focused on providing brands and advertisers with unique opportunities to engage with consumers, and the potential sponsorship of Discover Weekly really delivers against that.
"We've already rolled this offering out in the UK and US and have had great feedback from brands that have seized the opportunity to engage with a hyper-captivated audience: we are excited to now bring this to new markets across EMEA."