Logistics company Santova is planning to expand its presence globally as COVID-19 batters the world economy and disrupts supply chains.
The JSE-listed company said it will focus on establishing a presence in strategic locations, namely India, Vietnam, Thailand, Malaysia, and the United States.
"The 'new norm', continuous unrelenting disruptive change, offers Santova real growth opportunities.," Santova informed investors on Thursday.

"Our focus is on exceptional client-centricity, innovation and latest technological software packages," the group said.

"We will build our business in and along real economic growth zones or trade lanes, including participating in intraregional trade between China, Japan, India, Singapore, Vietnam, Malaysia, Thailand, Cambodia and Bangladesh.
"We will continue with our hands-on leadership, constantly re-positioning and developing our workforce."
Asia Pacific and the United Kingdom offer significant opportunities for Santova Express Courier Services.
Santova's strategy to build a diversified, global business provided a hedge against the general regression of the South African economy and its currency, with offshore earnings constituting 79,5% of total earnings.
Last month, Santova opted to hang on to its cash rather than pay a 2020 dividend.
The group is in the logistics business but does not own ships, trucks, trains, aeroplanes, or even a warehouse or distribution centre.
Santova is an information services company specializing in global trade and supply chain management where it helps its clients to get what they want, when they want it, where they want it, within the budget they require.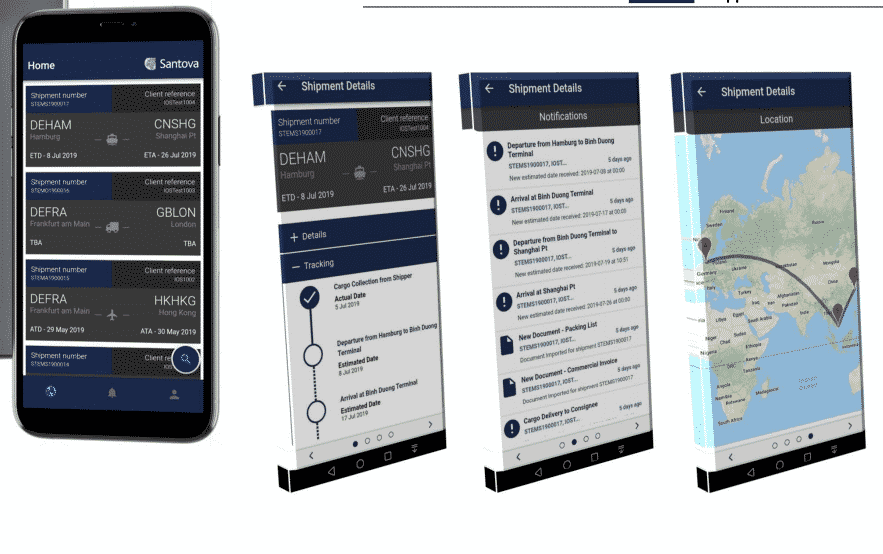 It operates from 20 offices across 4 continents with countries including South Africa, Hong Kong, Australia, Germany, Singapore, the Netherlands, Mauritius and the United Kingdom.
Santova's share price has risen 5.26% in the past 30 days and by 12:00 the stock was trading at R1,60 giving the company a R258 million market capitalisation. The stock has dropped 19.6% in the past 90 days.
"We believe profits or share price are not necessarily a reflection of value, value per share is, particularly from a South African listed environment perspective," the company informed investors.

"In this regard, we will continue to focus on building value per share by focusing on strong operating margins, cash flow and profitability.  Balancing buying own shares back when the share price is low versus making strategic acquisitions."