MTN added 2.9 million data users across its operations in Africa and the Middle East in the first quarter financial results for the year ended 31 March 2020, bringing its total user base to just shy of 99 million subscribers.
"We are not only focused on managing the risks brought about by COVID-19, but also on the opportunities it creates in the accelerated digitalization it has brought about," Rob Shuter, MTN Group CEO, said on Thursday.
"We believe we are well-positioned as a company to benefit from this evolution, especially given our focus on growth in our data, digital and financial services businesses."
The group said the momentum in overall data revenue in MTN SA has been pleasing and grew by 7,1%, supported by a 53% year-on-year increase in traffic. There was encouraging momentum in prepaid data revenue, which increased by 3,3% year-on-year. The company added this was driven by a 31,0% increase in prepaid data traffic following a slight decline of 0,7% in 2019.
Data revenue is mobile and fixed access data and excludes roaming and wholesale.
MTN said data revenue continued to accelerate with the growth of 59,2% year-on-year in its biggest market, Nigeria.
"This was achieved through a higher number of active data subscribers, which increased by 1,7 million to 26,8 million, as well as improved 4G penetration, which supported the traffic growth of 130,4% % year-on-year. Some 1,6 million new smartphones joined the network, bringing smartphone penetration to 42,6% of the base.
 In MTN Irancell data revenue was up by 43,5%, and MTN Syria recorded 19.8% rise in data revenue.
"We have experienced a continued surge in data traffic during the month of April, but voice traffic and mobile money transactions were under pressure given various lockdown measures taken across markets. Where lockdown measures have been lifted or relaxed recently, voice recharges and mobile money transaction volumes have improved," said MTN Group CFO, Ralph Mupita.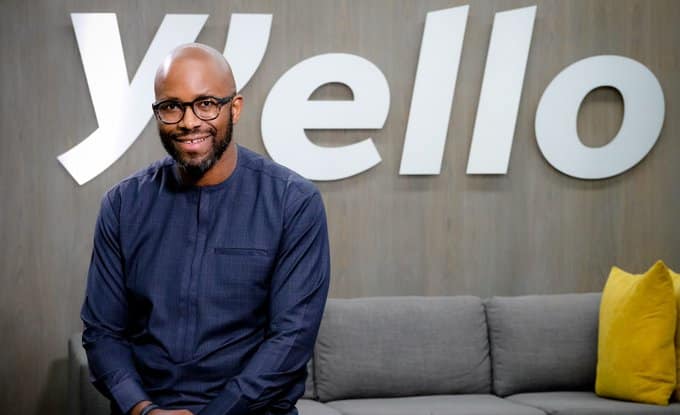 "For now, we are maintaining our 3 – 5 years medium-term guidance but will update the capital markets in August of any changes when we release our H1 2020 results."