Capitec has 'quietly' entered the unsecured vehicle finance market through a partnership with WeBuyCars.
The banking group describes its unsecured lending product as 'purpose lending".
It has opened its first outlet inside the WeBuyCars dealership at Brackenfell warehouse in the Western Cape.
Gerrie Fourie, Capitec CEO, disclosed during the company's 2020 financial results presentation on Tuesday that the bank has already granted nine loans within 15 days at the WeBuyCars warehouse.
He said these loans were granted three weeks before the national lockdown began.
Fourie said Capitec's first 'purpose lending' client bought a 2VW Touareg 3.0 V6 TD1, 2010 model for R189 950 through a 60 months loan at an interest rate of 16.7%. The loan remains an unsecured one.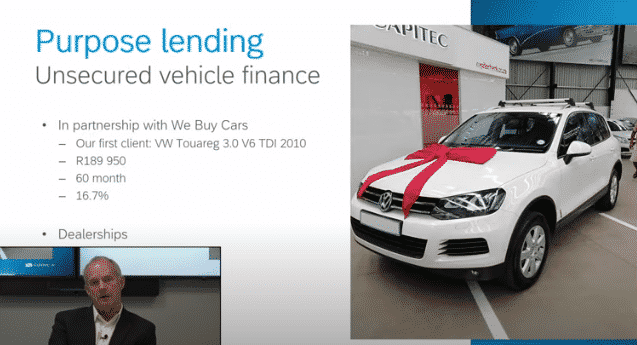 "You pay your normal monthly and initiation fees but there are no other costs," Fourie said.
The banking group has signed agreements with another 80 dealerships to roll out its 'purpose lending' offering.
"We will move this over into the home improvement and education side later this year," said Fourie.
However, the 10-year old Toureg is going to be 15 years old when the unsecured loan is repaid.
"We quite excited about it to see how we can use unsecured products in this so-called secured market," Fourie explained.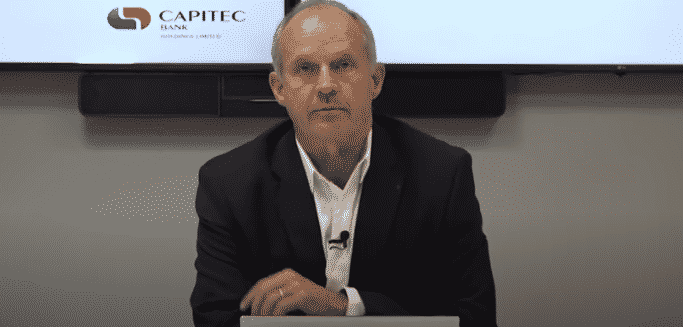 Furthermore, Capitec said it will no longer be granting short-term credit of (1-4 months) instead it is revamping its short-term loans into access facilities. The bank said under the National Credit Act, interest of up to 5% per month can be charged on these sorts of products.
The bank is planning to offer interest rates of 20% and lower linked to prime on loans of up to R250 000 and this could be as low as 13.45%.
"So, it's a very nice way to reposition our credit offer and we will be launching this product early this year, probably in May," said Fourie. "It also gives us the opportunity that client will go to the branch goes once and never again."