A new South African startup is trying to introduce the world to the country's multicultural and deeply awesome creative talent.
The startup, Fierce, is primarily focused on servicing the international market through facilitated 'offshoring', a term gaining traction amongst clients seeking exceptional skills from cost-effective markets.
Unlike outsourcing, offshoring is primarily a geographic activity. In the West, goods are expensive because the staff required to produce and distribute them are costly. In the developing world, by contrast, vast inexpensive labour pools provide an easy bedrock for a low-cost economy. Offshoring takes advantage of these cost differentials by relocating factories from costly countries to the cheaper economies in order to sell the goods back in the West at a hefty discount (and profit). Alongside technological improvements, it has been the decades of productive offshoring that has lowered the costs of consumer goods such as clothing and electronics.
The Indian IT industry, for instance, has been powered by waves of offshoring by technological companies in the West. For more read: What Is Offshoring? What Is Outsourcing? Are They Different?
Fierce is positioning itself as a trustworthy conduit through which its network of exceptional talent can be accessed.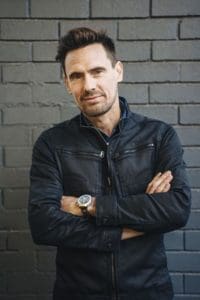 The founder of the Cape Town-based startup, which was launched in January 2020, believes South Africa possesses outstanding creative and technical expertise that easily competes with the best in the world.
"But at a fraction of the cost," says David Moffatt, the founder and CEO of Fierce and a serial entrepreneur, who built one of South Africa's preeminent digital marketing agencies, hellocomputer.com, with offices in Cape Town and Johannesburg and a staff complement of 150 talented individuals. IPG, a New York Stock Exchange-listed firmed, acquired the business and it now forms part of the Nahana Communications Group (formerly FCB Africa).
He adds: "Fierce is a trustworthy and experienced conduit through which international agencies and clients can do business with this talent. Equally relevant is the fact that complexity on the MarTech (marketing technology) landscape demands deep expertise in certain disciplines. These are best served by companies or individuals with a laser focus on a specific skill-set."
Martech is the blending of marketing and technology. Virtually anyone involved with digital marketing is dealing with MarTech since digital by its very nature is technologically based. The term "MarTech" especially applies to major initiatives, efforts and tools that harness technology to achieve marketing goals and objectives. For more read: What is martech? The marketing technology landscape, explained
Fierce assists brands, clients and agencies to unlock solutions on a project basis.
Permanently hiring capabilities for these passing requirements doesn't make financial sense for agencies, or clients that have in-house their marketing.
"We are partnering with autonomous clients that own their customer's decision journey and analytics but require specific support services. And, of course, agencies that wish to access specialist skillsets at a moment's notice," says Moffatt.
The Fierce model relies on a select network of contributing partners.
"So, the current number of specialists in the network is well over 50," explains Moffatt.
The network offers strategy services, marketing data and analytics; comprehensive creative and content production (UI & UX design, video, film and animation), as well as digital product development across the full spectrum of scripting languages.
"These people are not employed by Fierce, which is why the model is efficient for clients. Future hires will be restricted to in-market representation i.e. in the USA, and multidisciplinary project coordinators in South Africa."
Asked where Fierce is sourcing its creative, technical and analytics experts, Moffatt says the startup focusses on small agile companies that have leaders with a track record of success and their business's offer specialist expertise in aspects of the creative or technical landscape.
"Where these companies don't exist, Fierce may invest in building a relevant startup," he says.

"Fierce is doing this in the analytics space and will make an announcement in due course."
Fierce selected "offshoring" as a market for its business for many reasons.
"Firstly, our talent measures with the best in the world, as proven year after year at multiple awards shows," Moffatt explains.
"Our cost of living is lower, so we can offer up these skills at a fraction of the price abroad. South Africa also needs to stimulate its economy and by bringing creative, technical and analytical work into the country, we are doing just that."
Furthermore, Moffatt, who is passionate about both South Africa and its abundant talent, and eager to share it with the world, believes the country can offer to the global markets' critical skills such as web, mobile and coding capabilities.
"In addition, to the full gamut of creative services from the film (SA has a very established industry with a massively diverse offering of locations) to the user interface design."
Fierce is entering a market dominated by firms from Eastern Europe and India from a programming/coding perspective.
"The difference with Fierce is that it's a network of strategically aligned companies and is not in-housing the production. Rather it will identify the optimal solution for a client problem. If you're in- housing services those will generally be the solution that you propose to a client," says Moffatt.
The startup seems to have a bright future
"The response has been good," Moffat said when asked about the market response.
He added that "Several notable companies have responded positively to a meeting to explore working together."
The startup is initially targeting the US, followed by Europe.
In the next few years, Moffatt believes Fierce will have ownership in several companies offering relevant and specialist skillsets. "These will be represented by satellite offices in markets where demand has been proven."
He wouldn't be drawn into discussing investment ploughed into the business so far. "However, while the business is fully capitalized, some partnership discussions are taking place, which could lead to accelerating investment in strategic partners and expanding the global new business team," said Moffatt. – lourie@techfinancials.co.za