The management of e-commerce giant, Konga, has underlined its determination to continually take the lead in elevating standards, improving customer satisfaction and deepening the growth of the Nigerian e-commerce sector. Making the assertion was Co-CEO Konga Group, Nick Imudia.
Equally important, Imudia was reacting to the recent inclusion of Konga in an exclusive list of top 20 global brands to watch in 2020.
ThisDay Newspapers had identified Konga in a list of top 20 brands to watch in 2020 released in January.
The rating consisted of both local and international brands across banking, Fast Moving Consumer Goods (FMCG), telecommunications, media, agriculture, software engineering, financial technology, among others. Among the brands listed are Dangote, GTB, Facebook, Instagram, MTN Group, Globacom, Google, Zenith, Access Bank, Interswitch, Twitter, YouTube, Flutterwave, Paystack, Andela, Chivita, Indomie, Lake Rice, Wacot Rice and ARISE Play.
Konga was the only e-commerce brand that made its way into the list.
The report hailed Konga for growing the Nigerian e-commerce market with its novel omnichannel model fusing online shopping with brick-and-mortar stores, which has seen the brand becoming the number one choice for consumers.  Also, it took a look at some of the strategic investments made by the new owners of Konga, even as the Board explained that such investments would go a long way in shaping up the e-commerce space in 2020.
''Konga, which was acquired by Zinox Group in January 2018, has contributed to the growth and sustainability of e-commerce in Nigeria,'' the citation on Konga stated. ''Two years down the line, Konga has maintained a leadership position in Nigeria's e-commerce space. One of the strides recorded is the rollout of brick-and-mortar stores in various Nigerian cities, which have grown its physical store presence to more than 30 nationwide.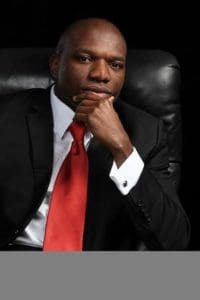 ''Today, Konga is nearest to the customers as a result of its ubiquitous physical stores which dot Nigeria's landscape. Interestingly, these stores also serve a very important dual function; not only as ordering centres but equally as fulfillment centres where customers can pay and collect their items, including those ordered online. Having invested in critical infrastructure with the set-up of major regional warehousing facilities, Konga is set to shape the e-commerce industry in 2020.''
Reacting to the development, Imudia expressed his delight at the rating which he described as well-deserved.
According to him, Konga has no reason not to perform beyond expectations in 2020, even as he disclosed that the company has lined up a suite of exciting initiatives which will thrill the market.
"The rating is proof of the huge strides and landmark achievements that Konga has recorded in the sector. As a matter of fact, our determination to continually lead from the front in meeting and exceeding the aspirations of our growing customers, no matter where they may be, while also growing investor confidence in Nigeria's e-commerce sector, is unmatched.
''This recognition has further emboldened all of us at Konga to show the world what makes Konga stand out in the market-place, especially as we continue to add new business units while unveiling our revolutionary strategies. The future is certainly bright for Konga and the e-commerce sector in Nigeria in particular and Africa in general."