Olwethu Mthengwane, 24, from Thembalethu in George will start the year on a high note as she drives away in a brand-new VW Polo Vivo – bringing the total number of winners in the MTN Cake Crush competition to 16.
The first MTN Pulse customer to win in the competition, Olwethu is currently a merchandiser but aims to study HR and move on to become an HR partner at a reputable company, thus living her passion for people. And where does she hope to drive in her new car? "A road-trip to Cape Town is definitely on the list," said Olwethu.
MTN Pulse is a new youth price plan for 18 to 24-year olds that aims to keep South Africa's youth connected at very affordable data and voice rates. Not only does the platform celebrate youth, offering control, unique lifestyle experiences and access to the things they love the most, the proposition also works on collaborating with brands that appeal to SA's youth in ways that inspire them to make the future that they envisage for themselves, a reality.
According to Nonhlanhla Sibiya, Manager for MTN Pulse, MTN is committed to continuing brightening the lives of SA's youth in '20Plenty'.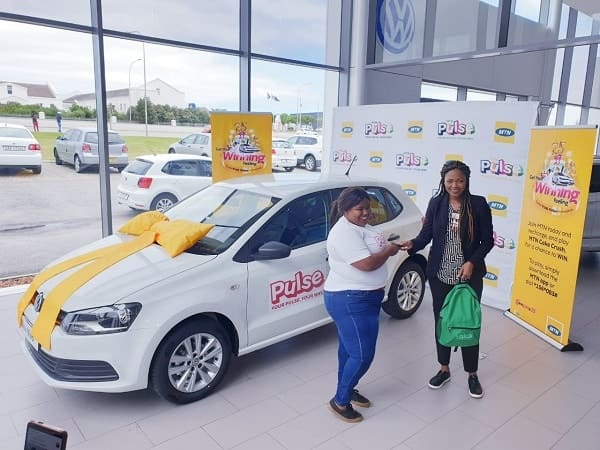 "MTN Pulse, as a platform under the brand promise "Your Pulse Your Way", is about giving young people hope and inspiration to dream, learn, grow and succeed while keeping them connected affordably on the best network in South Africa.
"We are delighted to know that MTN helped enable Olwethu on her first step to her future successes and wish her all the best for what we know will be a very bright future. Congratulations to Olwethu."
There is still time to enter MTN CakeCrush and win one of 9 remaining VW Polo Vivos. The competition ends 31 January 2020.