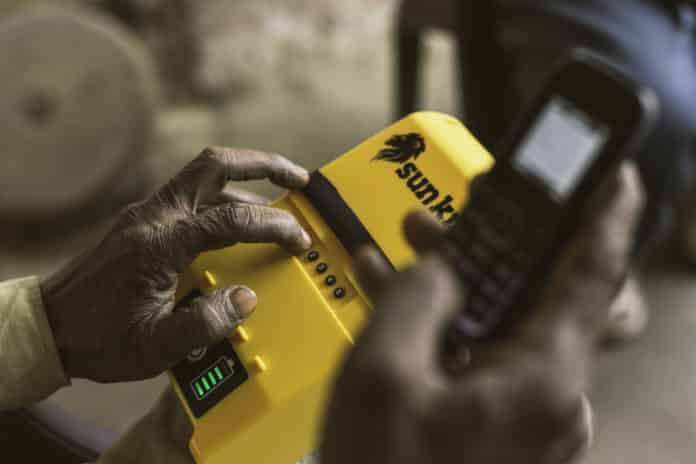 Greenlight Planet, a pay-as-you-go solar player, is pursuing a strong telecom-focused strategy that aims to have a far-reaching impact on more than 600 million unelectrified consumers across the African continent.
Since its founding in 2009, the company has become a leading global provider of solar energy products to over 27 million rural consumers in more than 60 countries.
The company has sold over 12 million Sun King solar home energy products to off-grid households around the world.  It also reaches remote, off-grid customers through a unique business model involving a vast network of micro-entrepreneurs, more than 300 global strategic distribution partners.
Greenlight Planet was founded by T. Patrick Walsh, a University of Illinois student who spent part of 2005 working with the charity Engineers Without Borders in rural India.
With more than 100 million mobile money subscribers, and nearly 600 million people that lack reliable access to electricity on the African continent, opportunities for the telecom and distributed energy sectors to join forces remain tremendous.
The pay-as-you-go solar player announced on Friday it has teamed up with more than fifteen telecom operators, banks and payment gateways to make Sun King products more affordable and accessible for rural individuals, increasing long-term value for a common consumer base.
Recognizing the natural synergy between the telecom and pay-as-you-go solar industries, Greenlight Planet said it is pursuing a strong telecom-focused strategy.
Full-fledged sales and distribution partnerships have been launched with three leading telecom operators, Vodacom (Tanzania), Orange (Burkina Faso) and Telma (Madagascar), to enable sales of solar-powered energy solutions through each operator's subscriber base and mobile money channels.
"The time is right for telecoms to look beyond their traditional revenue earning models and explore innovative partnerships that can lead to a sustained increase in ARPU and customer retention," Dhaval Radia, senior vice president at Greenlight Planet, said.
"By expanding to rural consumer segments with value-added services such as PAYG solar products for daily energy and infotainment, telecom operators can help deliver higher value to their customer base."
Recent collaborations between PAYG solar companies and telecom operators have demonstrated that PAYG solar customers are amongst the most active profiles of mobile money users in sub-Saharan Africa, many opening their first mobile money account specifically to purchase a PAYG solar home system.
Ninety-eight per cent of Greenlight Planet's PAYG customers make roughly 60 mobile money payments between $2 and $5 each over a period of twelve to twenty-four months to complete their instalment payment plans for a PAYG solar device.
The company has processed nearly 40 million mobile money payments from customers in Africa in the last three years.