GRAND BAIE, Mauritius – Twelve-year-old Marika and 10-year-old Annie are swimming in the warm water of the majestic ocean and are ecstatic to see me. They greet me in English, and I warmly respond and say "hi young ones". 
"You can speak English," Marika exclaims. 
French and Creole are the languages most spoken in Mauritius.
Annie shyly asks: "How is that possible? You look like a Mauritian." 
Before I can answer, she asks: "Are you visiting here? Where are you from?"
"The city of Jo-hustle-burg is my hometown little ones". I silently say: "Thank you, the greatest writer of our troubled times, Niq Mhlongo, for creating this new word."
"What? That's not correct," Marika says cheekily.
"Sorry, I mean Jo'burg,'' I say while reminding myself that for all its ills, heinous crimes and recent attacks on foreigners, I remain proudly South African. 
Annie blurts out: "We left that place. It is full of bad people and our father wanted us to be here. It's really a great place, and please look around there are few people."
"Annie that place is full of dangerous people" Marika adds.
"They kill, rob and are very cruel beings.
"I am your big sister remember. That place is not good for anyone."
After some thought, Annie says: "Yeah, Marika you so correct but our daddy still works there [South Africa] in Cape Town because there is a lot of money in South Africa for us. 
"Do you know our daddy comes here in beautiful Mauritius every Thursday and leaves on Sunday? This place is great for us. Mommy says we are safe here and having a great time of our lives."
Marika wryly added: "We even have a lovely school here and dominated by us people from South Africa and Europe."
A little embarrassed, I agree with the little girls. "You are so correct girls and have a great time in the land of the dodos".
I decide to swim off.
Sometimes it takes the innocence of children to get adults to look in the mirror.
How could I disagree with Marika and Annie? 
South Africa is not the best place to be at right now and sometimes it feels like a quite "civil war" is in motion.
The latest crime stats revealed by police minister, Bheki Cele, reveal that Mandela's Rainbow nation is tearing itself apart. There were more than 21 000 murders in the year under review – this is comparable to the number of deaths in war-torn Syria.
Worse still women and girls are not safe. There were more than 40 000 rapes reported in South Africa in the same period.
So, Marika and Annie are on point to feel failed by the beautiful land of Mandela.
They are the lucky few who have escaped the mayhem and can enjoy peace and safety in the land of the dodos.
Oh well, there was nothing better than a good dip in the ocean to clear my mind.
I felt terrible about the damage brand South Africa was enduring.
It will take a lot of work to get the rainbow glowing again.
Who owns Mauritius?
I decide to get Bowl Harim with roti at a nearby takeaway. Then I jump into a taxi. Once inside I notice that my driver is silent.
Five km later, after passing the Grand Baie la Croisette shopping mall in the northern region of Mauritius, he has a sudden outburst: "Look, look they are taking our beaches, taking our land and is not alright my friend."
I became numb and all things about expropriation of land without compensation troubling South Africans came to my mind.
It is hard to believe that history might be repeating itself in Mauritius.
"You see that land belongs to us as Mauritians and we can't afford it and is not good," he complains.
I remain silent but I make it obvious I am listening to him.
After a few minutes off erratic acceleration, the driver plays some local music.
"They are taking our land. We are left with useless land," he mutters.
I wondered where his anger about the lack of land and property ownership for Mauritians was coming from without a warning.
"Look the British build us a botanical garden a long time ago. Now the same British, Afrikaners from your country and French people are owning prime property. I don't think it's good?"
I kept quiet, not because I didn't have an opinion but felt sorry for him.
Several kilometres later the driver says: "I hope my kids will still have their land and can still afford it when I am old or when God takes me away from this island that has been given to us to enjoy."
I also opted not to respond, minding my business as I get old is becoming part and parcel of my aging DNA.
After 15 minutes, the driver slowly parked the Hyundai car at the Voila Hotel at Bagatelle Mall in a suburb that shares the same name as the mall.
I thanked him for a great ride to Port Louis Waterfront and to Grand Baie.
I didn't give him extra money as my dollars for the day were finished.
He gave me his card and said must call him when am again on the beautiful island of Mauritius.
I gave him what I thought was a great South African handshake and one of my best smiles.
"I silently noted that my country is facing similar problems but yours is new and mine is old."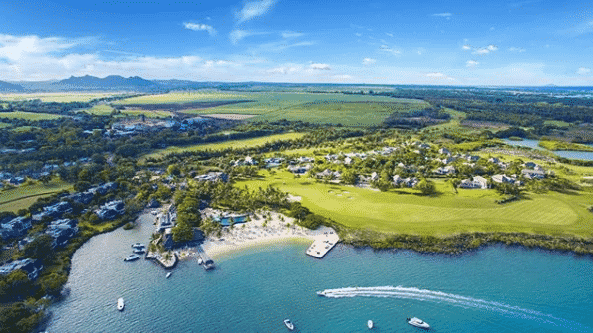 I left the driver and to change for my late excursion at Hennessey Bar, a popular drinking hole in Bagatelle. Where locals were jamming to the South African House DJs music, which was mostly Europe's jams.
I met a Zimbabwean brother who will now be known with his nickname, Muchena.
Our conversation quickly moved into talking about Zimbabwe, South Africa and why Southern Africa leaders are failing us.
He reminded me that the land issue will cause South Africa problems like what happened to Zimbabwe if not handled accordingly.
I asked, what he meant by that? "My friend expropriation without compensation will mess South Africa up there is no need to tell you why. You know it. It has good intentions, but it will not work."
He added: "I so wish South Africans find a better way to solve their quagmire of land and property and not destroy the land that is housing our Zimbabweans. I know xenophobia is a problem, but it will go away."
I quickly changed the subject to soccer because it was not taking us anywhere. In truth solutions for Africa's problems and disasters that continue to enslave us are sitting at politicians laps.
But the sentiments expressed by young sisters Marika and Annie, as well the driver keep troubling me. I take a sip of my Hennessey.
Are these little girls and other Afrikaners plus Europeans (French, Swiss, Germans, Belgians, etc.) taking the land of the Mauritian driver? Are they creating a future problem that will haunt Marika, Annie, and their friends later in life?
Life is really becoming expensive for ordinary Mauritians.
They can't afford to buy the newly built properties mushrooming in the best spots around the island starting at $250 000 (R3.6 million). Foreign buyers and their families also qualify for permanent residency if they spend above $500 000 (R7.2 million) buying a property.
There's already a large South African expat community on the island.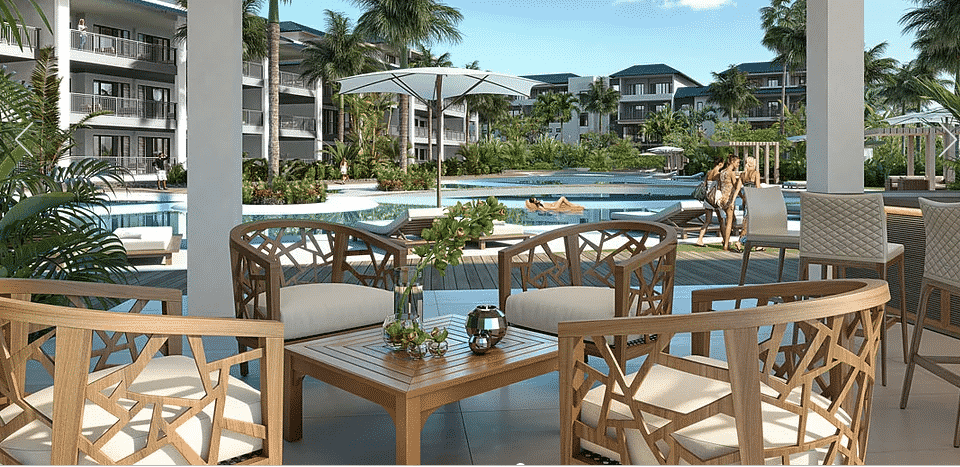 In Grand Baie, there is a new resort-style development, Ki Resort Apartments selling at R3.2 million aimed at the South African residency and investment market.
Are these new landlords pushing Mauritians to the periphery of their motherland? Is it sustainable? Will the property boom benefit the Mauritians in the long run?
Furthermore, will Marika and Annie continue to feel at home? Will the driver's kids have a good life or will they want to reverse the status quo?
A future is beckoning for Mauritius as it continues to attract investors, but will it create tensions or more stability for this idyllic island of Africa?
Time will tell.