The BMW Concept 4 – a future-focused interpretation of the BMW Group's enduring DNA that represents the magic of coupe driving at its most exciting.
"The BMW Concept 4 embodies the aesthetic essence of the BMW brand. It combines perfect proportions with a clear and precise design," says Adrian van Hooydonk, Senior Vice President BMW Group Design.
The BMW Concept 4 is being unveiled today at the 68th IAA Cars show in Frankfurt.
The front end – the new face of the 4 Series range.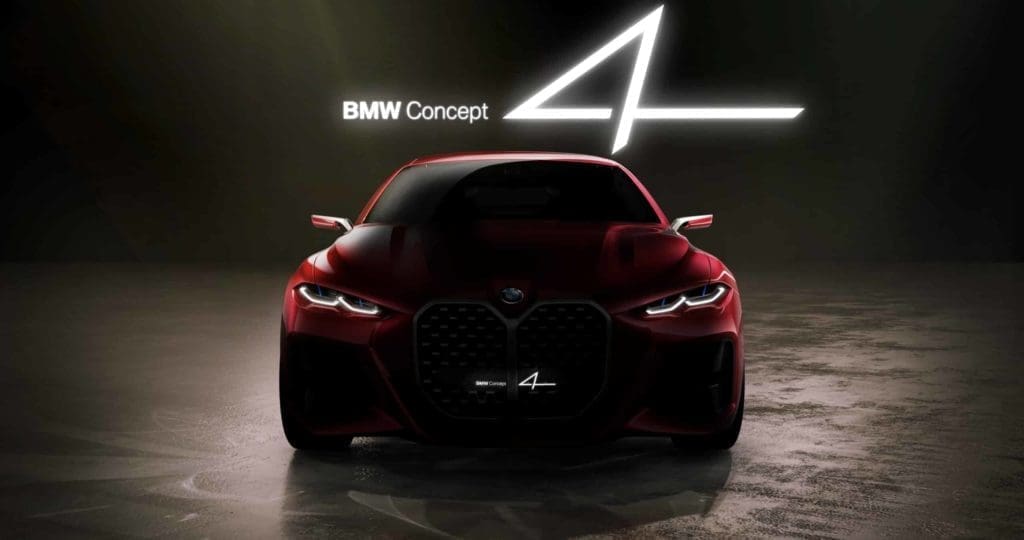 The distinctive kidney grille, remarkable air intakes and prominently sculpted surfaces provide an immediate advert for the car's performance and its engaging character as a driver's car.
Grabbing the attention at the heart of the front end is the vertical kidney grille.
"The kidney grille has always been a signature feature of BMW cars," reflects Domagoj Dukec, Head of BMW Design.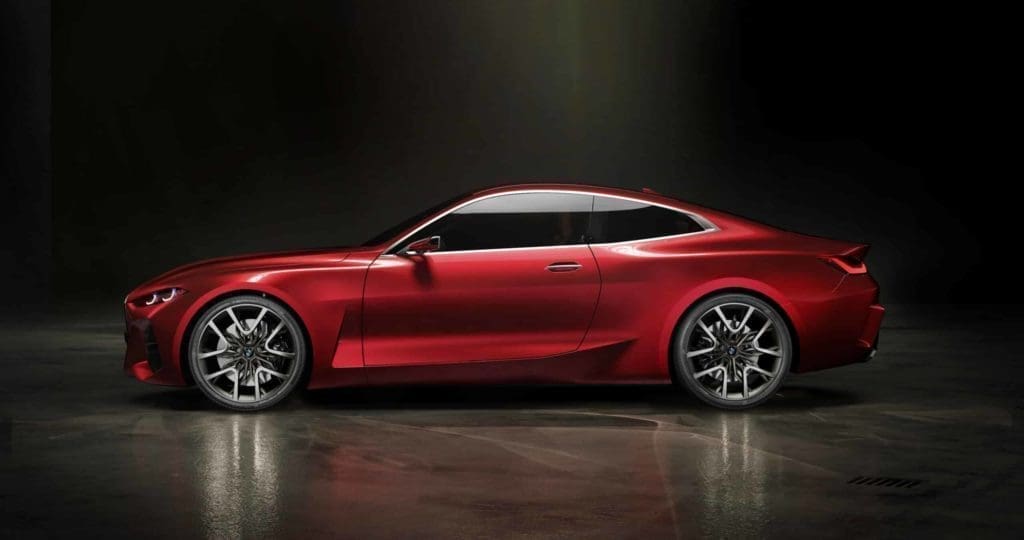 "The BMW Concept 4 presents a confident and classy take on this iconic feature. At the same time, the BMW Concept 4 offers a look ahead to the expressive face of the 4 Series range."
The kidney grille is also home to some elaborate details. The grating itself contains horizontal trim elements with a faceted cut which create a neat contrast against the sporty design of the front end and lend depth and exclusivity to the grille. Look closer and another highlight is revealed: the intricate grating within the kidneys and air intakes, which is made up of an array of small "number 4s" joined together.
Sophisticated details at second glance.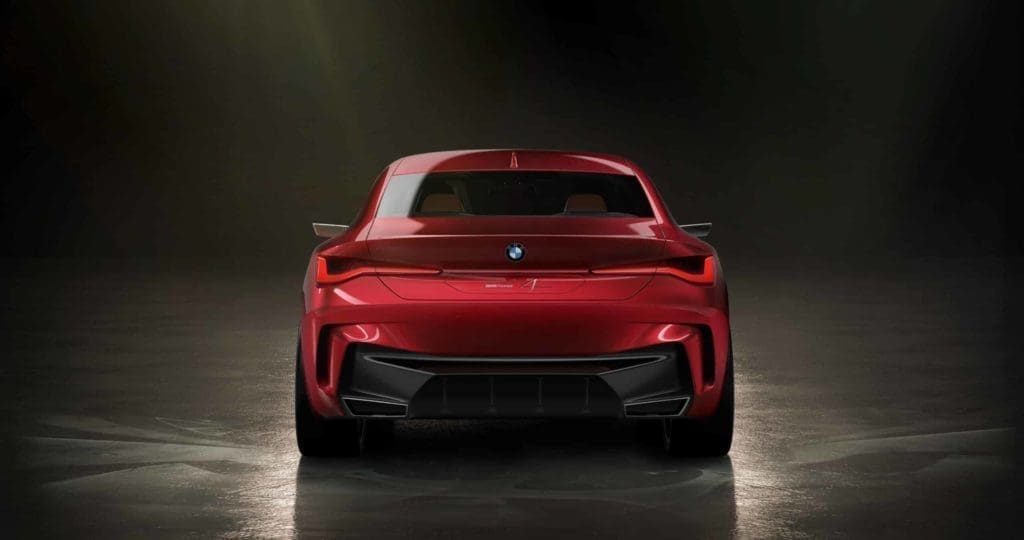 Look at the BMW Concept 4 more closely and further classy details are revealed. The minimalist, two-section exterior mirrors emerge harmoniously out of the weather strips.
The lower section in polished aluminium extends the weatherstrip in a flowing movement and becomes a mirror surface, while the aerodynamically optimised rear section is in body colour and rounds off the design of the mirrors in a dynamic fashion.
On the inside of the mirrors is an apparently floating BMW logo, which only comes to light on more detailed inspection.